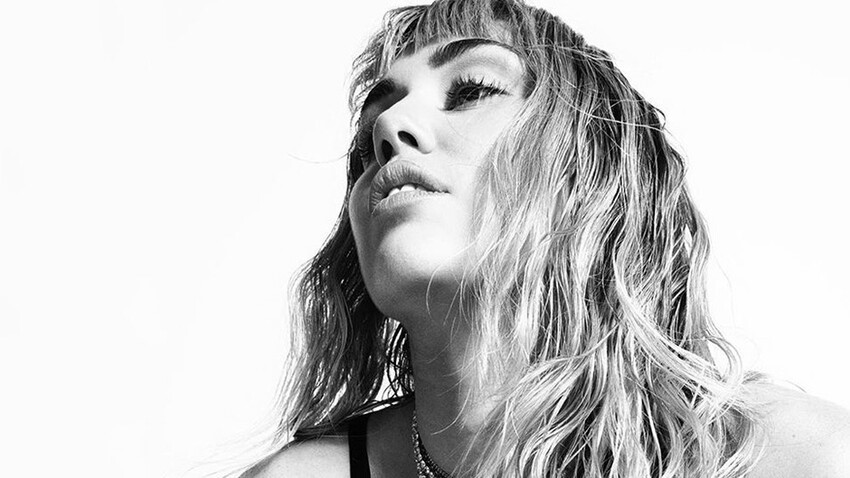 I grew up with old-school Disney Channel but sadly, my
generation was the last to bask in its final golden years. Kids today will
never know the frantic run downstairs to the TV as the theme song started: the beat,
the guitar, the limo out front. If Hannah Montana was the Queen of after-school
telly, my brother and I were her peasant followers, watching in awe.
She was the pop-star you dreamed to be and the average
girl you related to. And hell, if the feature-film didn't make you wanna
move to the Deep South and find yourself a cowboy, then who the fuck are you? So, if someone had told
nine-year-old me that one day I'd listen to Hannah Montana sing explicitly
about drugs and her vag – and like it
– I would have wondered where it all went wrong.
But now a decade has passed and the wig is off – Miley Cyrus is back again. Long gone are the preteen bops, mini-album SHE IS COMING, is a whole frickin' mood. It pulses with attitude, swinging from heavy
bass to compact beats while serving up a hot new dish of "don't fuck with me",
all before ending on a track so vocally striking it's almost ballad-like. I love it.
Say what you will about Miley, she no longer lives up
to a persona. The record is bold and fun, but still shakes under the honesty of
her lyrics: "We're all tryna fill the
lonely, drugs rule everything around me". Our Queen may have shifted kingdoms
somewhat, but rest assured her reign is far from over.


Haiku Review
You got the limo,
Out front, the wig in the bin,
Miley has gone rogue
Words by Liv Cowle