I bought a bike this year. She was a white, vintage-style old thing that I got for €60 off the French equivalent of Gumtree, and I felt very proud and European of my new mode of transport. I named her Nessa—after the Gavin and Stacey character, oui—and for several months she and I went zooming all over the gorgeous city of Nantes. It quickly turned out she wasn't worth half that €60: the gears didn't work, the brakes had a dangerous knack to them, and I frequently had to borrow a spanner to fix the handlebars, which had a nasty habit of moving mid-ride. The French for 'spanner' is 'clé à molette', in case you were wondering, and no, they don't teach you that in school.
But I loved her anyway, quirks n all; she was my ride to work every morning, and my faithful companion home after a few sunset beers by the river. She and I were two peas in a two-wheeled pod, but we weren't alone by any means: accompanying us on every trip was a compilation of tracks that came to define my time in Nantes. Billie Eilish's 'bury a friend' put the attitude in altitude (steep hills and no gears is a vile pairing—10/10 would not recommend), James Blake would keep me going steady at night with 'Don't Miss It', and 'Feeling Lonely' by Boy Pablo had me dancing in my pedals no matter how tired I felt.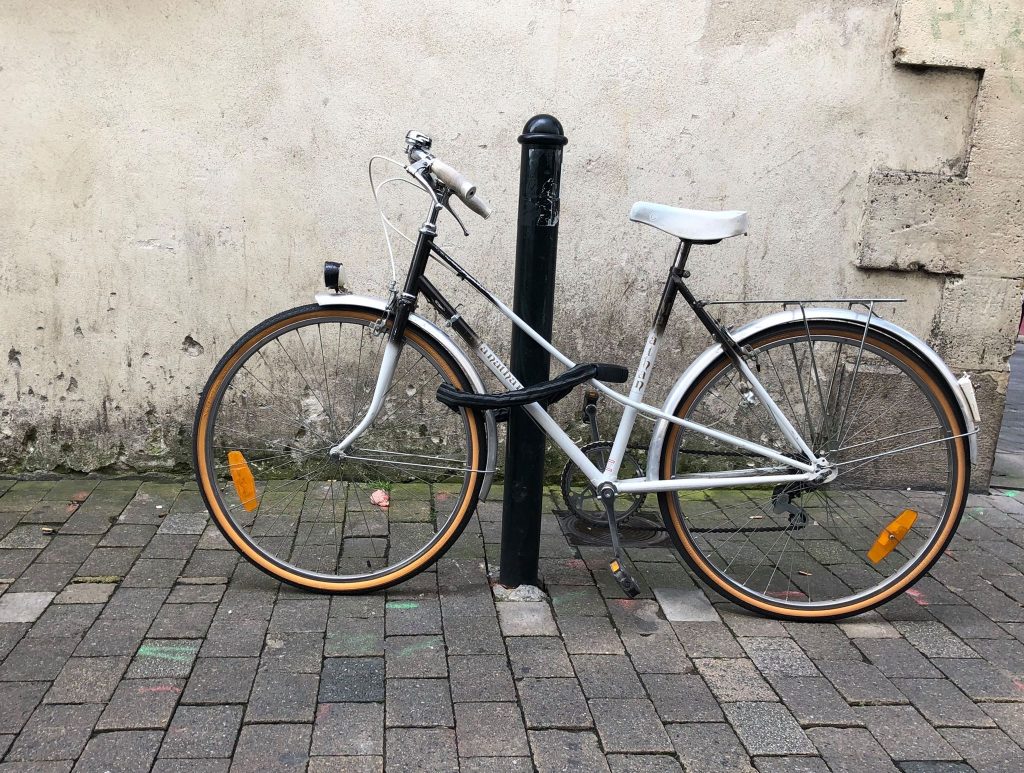 One track sticks out, though, one that takes me back to Nessa in a heartbeat; Easy Life's witty lyrics and lo-fi hip-hop feel soundtracked a huge portion of my time in Nantes, but their single 'Frank' was one I particularly vibed with. It made it onto several playlists I had going at the time, would be one I queued relentlessly, and always seemed to play on the same strip of road as I cycled to work. Ultimately, and rather uncoincidentally, Frank, Nessa and I became something of a throuple.
Four glorious months ensued. In the end, Nessa's back tyre blew a few weeks before I was scheduled to leave. I never got 'round to replacing it, or selling her, and it makes me really quite upset to think of her still locked up in the cupboard I left her in five months ago. But I promise you, without fail, as soon as I hear the chorus of 'Frank' the three of us are free-wheelin' down my daily commute, pink skies blazing up the crisp French morning as I ride—no hands, singing along.