You probably missed it. The double live album by The National. It was released on Christmas Eve. So you probably missed it. Even if you saw it, listening to nearly four hours of songs you've already heard before, recorded at a concert you weren't at probably isn't how you want to spend your Christmas Eve.
You were probably out drinking, or eating, or at church. I decided to listen to it though, from start to finish, because I had literally nothing better to do. I also couldn't sleep. I never sleep well on Christmas Eve. That's the inner child coming out, isn't it?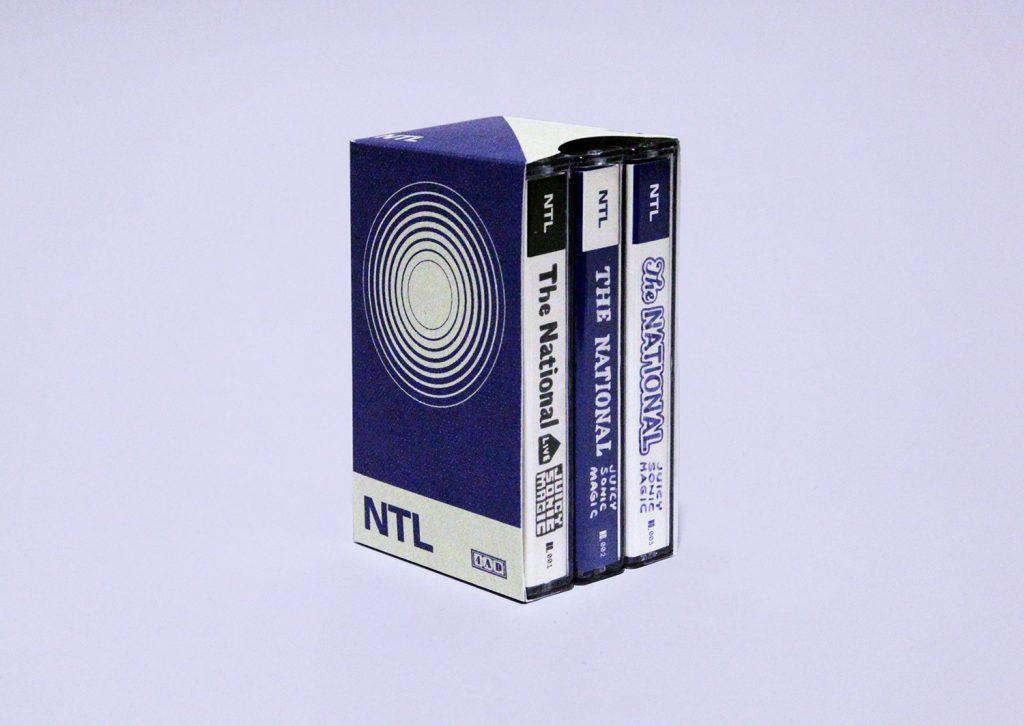 Juicy Sonic Magic, Live in Berkeley, September 24-25, 2019 is not just a mouthful, but a double live album released by The National for Record Store Day's Black Friday. It was released on a triple cassette box set, for US customers only.
I was gutted. But, on Christmas Eve, they succumbed to the modern era and delivered an early Christmas present—or, more likely, they realised they could boost their streaming figures by uploading 45 new versions of their greatest hits onto streaming services. Who could blame them? Something's got to pay for next year's holiday.
The National—who released the brilliant I Am Easy To Find last year—are one of my favourite live bands. Berninger is a volatile loose cannon on stage. Often drunk from a wild concoction of whatever he could get his hands on, he throws various cups of liquor and vintage wine into the audience—and that's during the slower numbers. In the heavier, rockier numbers, Berninger clambers over the barrier and into the crowd, inciting a riot and losing his glasses—which is a romantic image of a liberal alt-rock, geek-rock band.
The beauty of The National's live shows is the clash between the perfect musicianship of the two sets of twins, and the imperfections of their ferocious singer. The music is always flawless, the songs often take on a new sonic life with extended outros, turning a solemn slow-number into a euphoric anthem, leaving the loving crowd with arms aloft in awe. Nowadays, there's an army of musicians on stage to play The National's long and impressive back catalogue—which is shown off in full across the 45 songs, the two shows featuring differing set-lists. Considering the amount of people on stage, the band are incredibly consistent and as tight as a lid on a bottle of medicine.
And then there's Matt Berninger. The poet, the lyricist, the voice, the songwriter. He's the misfit of the band. Everyone else is an impeccable musician—often playing several different instruments throughout the set—he can't play a single thing. Whilst the rest of the band perform consistently and flawlessly, he more than makes up with it with a few mistakes: forgetting lyrics, mistiming his entrance into a song, leaving the microphone with a rowdy fan in the crowd whilst he runs off to cause more chaos. He's a hurricane, there to ruin that peaceful day on the beach you were enjoying.
The beauty of Juicy Sonic Magic is that it bottles up this crazy recipe for success of brawn and beauty, of imperfect and perfect, and shows it to the world. Where some bands may loathe their mistakes and want to forget about them the moment they walk off stage, The National embrace them and put them out there for the whole world to see, for the rest of time, both in physical and digital format.
Listen to Juicy Sonic Magic by The National on Spotify and Apple Music. Like this? Our magazine is available HERE.