Three Legged Chairs slid into our DMs and left us with a brilliant debut album that you've probably never heard of.
Being the little people in this world isn't always a bad thing. Sometimes the underdogs, the ones people write off completely, are the ones that turn people's heads. Case in point, Adam Sandler and Uncut Gems.
As a magazine, we get submissions every week. People from all over the world send us mp3s, lossless audio files and zip folders. Some are good, some are mediocre, and some just aren't for us, but we love it when people find us and think 'hey, they might like my stuff' and just go for it; because eventually, we find something rare. A piece of music with no big label behind it, no press team, nothing, just passion and talent.
Three Legged Chairs slid into our DMs one day in late November, just about the time their debut album You're The Thing I'm Running From was released. The band are from Akron, Ohio and consist of Justin, Kyle, Nick and Matt.
"Akron has shitty weather, it's always under construction, and it's kind of ugly," Justin tells me. "But, the music scene is very diverse and accepting, and I feel like those two traits are hard to find paired together the way they are here."
Akron is famous for being the capital of the world for airship production – you know those blimp things that were historically unreliable and unsafe. The city has been the home to Devo, The Cramps, Chrissie Hynde and The Black Keys, who named their third album Rubber Factory as a nod to the disused Goodrich building they recorded in.
Justin and the band love the city, and, it's been a fundamental part of their diverse musical upbringing: "there are a lot of house venues that put on punk, metal, and even indie rock shows for local and touring bands in Akron. But, it's honestly the people from this city that make it such a great place to come up from. Plus, The Black Keys grew up only a few minutes down the road so that's pretty sweet."
A local scene is important to any new band who can't afford to travel. It's where you carve out your act, test your songs, make mistakes and hopefully, someday, break out. 
It can also be what inspires you to play music in the first place however, as Nick explains: "as someone who grew up in the local scene but was never the one performing, I dreamt of doing what I was watching my friends do, so I bought a $30 bass and taught myself everything. It just so happens I got the opportunity to play with the guys I grew up with."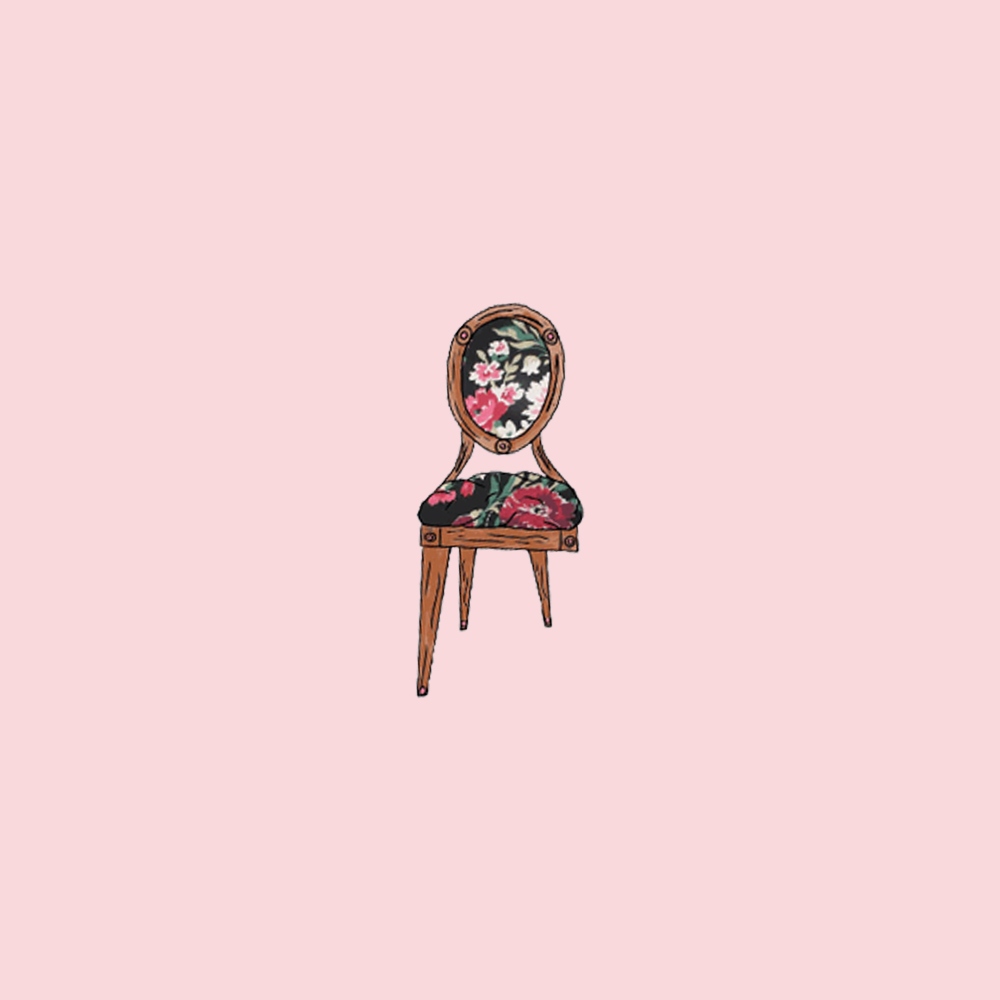 Despite knowing each other for most of their lives, Three Legged Chair's debut album, You're The Thing I'm Running From was the first time Nick, Justin, Matt and Kyle had got in a studio together and put their ideas down on recordings.
The result is a dynamic and charming, sophisticated and mature debut. With everything from '9am', a smooth jazz indie opener, to 'Plead the Fifth', a chaotic track set to a marching rhythm, the album covers a diverse and rich spectrum of sounds, something that the band put down to their wide-ranging music tastes.
"We listen to everything from Dave Brubeck to British rock," Nick says passionately. "And, that's what comes out in our writing. I know me, Matt and Kyle love old Jazz records and when we listen to it we're like 'ok, how we can we do something cool like this but with our own twist'.
"I definitely [suprised myself recording]," Kyle, the lead guitarist tells me. "Because a lot of these songs were never performed or played with the full band. About 90% of the album was actually written with just Justin and my parts up until a few days before recording. So most of the recording process was us all hearing the songs as a full band for the first time."
You can hear an element of experimentation in the end result. Some songs shift in style midway through, whilst others are an eclectic mix of various genres, each bouncing off of and complementing each other.
"Now that we've released the record I've become more and more [aware] of the composite story the album tells. I think we all relate to the album and that it's been something that really represents who we are as a band but also as individuals."
Whilst the band continues to reflect on what they've created together for the first time, one thing is clear to us; they've created an excellent debut with very very little support. For four lads just starting out, You're The Thing I'm Running From shows that you don't need a big label behind you to create something brilliant. All you need is four mates, $30 dollars each for an instrument and a shared passion for music.
Three Legged Chairs, you're welcome back in our DMs any day.
Get tickets for Three Legged Chairs' upcoming set at Musica in Akron HERE. And, get our latest print magazine HERE.