After a bunch of singles that breathed new life into the indie-rock genre, Pip Blom released Boat. An instant classic.
Having originally released the album in May last year, the Dutch group have now treated us to a deluxe edition featuring 2 more juicy tracks – the perfect excuse to revisit what was an incredible debut. But the question is does it still stack up?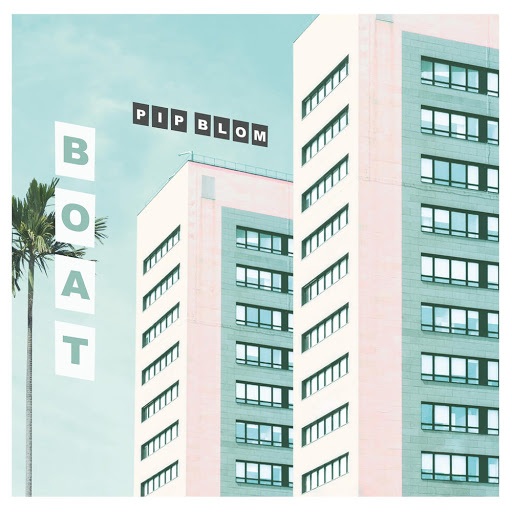 The OG album
As a fan of Paycheck, the band's first EP, I had high hopes going into Boat. But, the band's bass-heavy, upbeat and youthful pop-rock anthems enthralled me when I first heard them.
Boat was a record that from first listen just delivered. Opening with 'Daddy Issues', Pip Blom perfectly demonstrated that they could balance catchy indie rock with substance, whilst painting a unique and powerful sound.
One thing that I noticed was that all the tracks matched a similar energy. Each had their own cheeky hooks, mesmerising vocals, subtle guitar flourishes and Gini Cameron's consistent masterclass in drumming, yet each one could stand alone like the A-side of a single.
By 'Tinfoil' and 'Set Of Stairs', tracks six and eight respectively; you'd usually expect some filler. A 1-minute interlude with the sound of the sea or something that's there purely for aesthetics thrown in maybe. Yet, at this vital stage, Pip Blom were still pumping out bangers, each one as good – if not better – than the last. That's pretty rare.
For me, Boat was one of those rare wall-to-wall affairs that hit you from the moment you pressed play. Very few people listen to albums front-to-back nowadays, but it's clear that Boat was somet' else.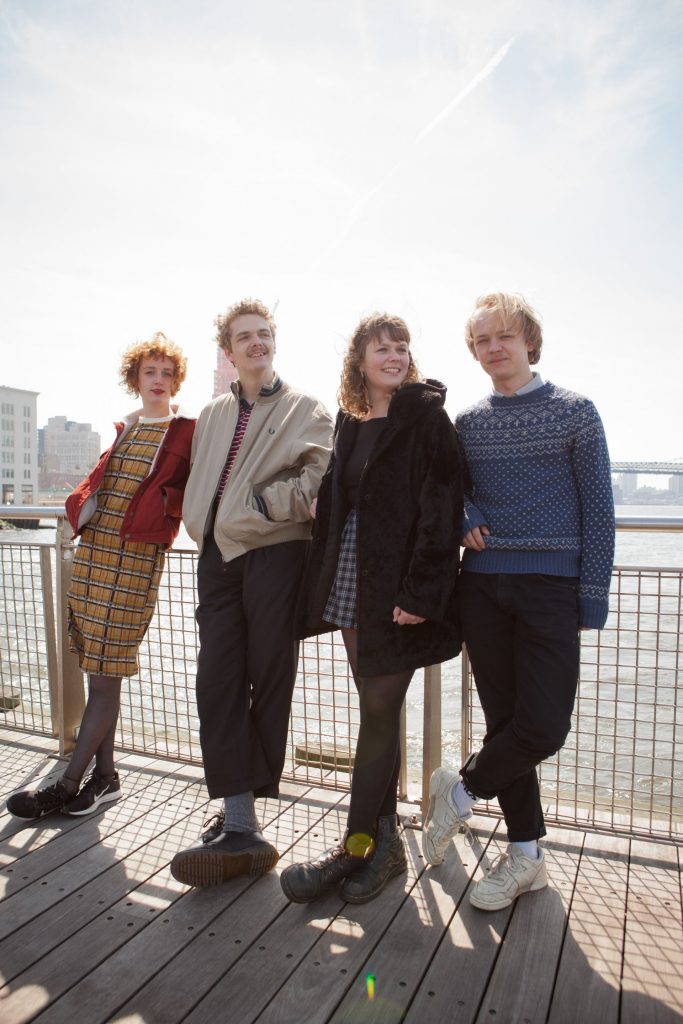 Few records can sustain a constant level of quality, most implode into indulgence or minimalist noise but Boat ironically never sank. A few in the music press did complain that the vocals were a bit lacklustre in the mix around release date, but personally, I think even that flaw added to the charm.
See, when you committed to putting Boat on, you had to really listen to it. Like your dad's old Led Zeppelin records, you had to slow yourself down, put whatever you're doing on hold and listen to enjoy the finer details. Boat wasn't brash, arrogant or overconfident, but nor was it safe and boring. It was simply a blistering debut and even now, a year on, it's still giving us more.
The record that keeps on giving
A year on from release and as part of the new deluxe edition, Pip Blom fans have been treated to two bonus tracks, 'Sell By Date' and 'Freckles'. As a fan from the start – no plastic here, promise – I couldn't wait to get stuck in and enjoy the new additions.
Up first is 'Sell By Date'. This track gives us another taste of the wonderful dynamic between Tender's backing vocals and Pip's. The track has a slower, garage-like pace and a raw and rhythmic use of electric guitar the follows along the lines of the The Velvet Underground.
Next up is 'Freckles', with sexy riffs, tasty drums and a catchy hook that's less The Velvets and more 'Insight' by Joy Division. Pip is on top form again here, as always, and delivers some exceptional vocals. The track amounts to an instant classic – one that'd fit perfectly as the raucous opener to future live gigs.
Did we need the deluxe?
A deluxe edition is an odd thing really. It changes the makeup of a 'record' as it was originally intended to be heard by adding b-sides, alternate takes and rarities. In some cases, like The Beatles recent remastered 2019 mixes, this can turn an album into more of a fan serving case study. The sort of six CD thing that delves into every hiccup and cough on the studio tapes. For Pip Blom, still very much newbies on the scene, it's something else however.
As a pair of songs that were never intended to be included on Boat's running order, 'Freckles' and 'Sell By Date' actually set the tone perfectly for Pip Blom's 2019 debut. For me, 'Freckles' slots alongside 'Sell By Date' to create a sort of precursor to the album: a self-support act for the main event almost. I dare say that if I didn't know otherwise, I'd be mistaken in thinking that the two tracks were part of the original record anyway. Something you perhaps couldn't say for 'Take 46 of Come Together', the one where Ringo lets off an audible fart.
Boat didn't have to have a deluxe edition, but the fact it has, and that that deluxe edition is as good as the original is a testament to how excellent Pip Blom's debut is.
Emerging first as unknown artists, and now a year on doing the rounds at some of the biggest festivals, Boat put Pip Blom on the map, it set the scene or whatever cliche you prefer. When it came out it proved it's worth, and now on its anniversary deluxe edition it's proved it again. Top class.
Enjoy that? Why not pick up a copy of our print magazine available HERE. Whilst you're here, we've got some limited edition Hinds postcards on sale too!