Leeds is a brilliant city, I love it. But I talk enough don't you think? So, here's two emerging artists from Leeds, Jake Whiskin and GALAXIANS, to explain what the city's like, where you should go for gigs and how diversity is key.
Jake Whiskin: Leeds is an ambitious city. I think the north often feels like it gets overlooked in the arts generally but there's so many spaces here for all types of music, often championing the weirder and heavier stuff too which is great. 
Matt from GALAXIANS: The music scene here is very diverse, fertile, and prolific. Music has always played a huge part in people's lives here and I've always had the sense that people here want to play music for reasons other than fame, and that they don't consider any of the venues here as stepping stones to bigger things. It's more about establishing something permanent and meaningful.
Emma from GALAXIANS: Leeds is also a great place to party and carries a legacy of some exceptional and influential dance music nights, starting way back in the 90s with club nights like 'Vague', 'Speed Queen', 'Back to Basics' and 'The Underground'. Parties such as 'Love Muscle' and 'Release Yourself' – both hosted at independent venue Wharf Chambers – have helped to keep that hedonistic spirit alive in recent times.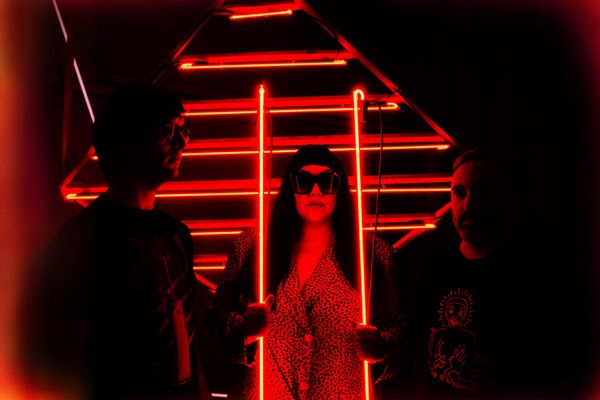 Matt: Leeds still has its problems, like any major city, but on the whole it's a very cooperative, community-minded city, I think. It feels small in the best way and generally, people do get on. In tight urban areas, you have people living in tiny red brick back-to-backs and the level of proximity can surprise people when they first come here, but I think in a way it forces people together and they learn to live and work with one another.
Jake: There's a great mix of people from all over the place here; and in a big part because of that there's a bunch of different bars, venues and restaurants to go to. On the other hand though, it is still very much a working class northern town so it's down to earth, and northerners are some of the friendliest people you can meet. 
Matt: [Diversity] is why I think that a music venue like Brudenell Social Club couldn't exist in the same way anywhere else. It's totally unique. We – the band – all love Brudenell Social Club and Wharf Chambers, not just because of our experiences there as performers, but also because the best places to see gigs in the city are the ones where people feel safe, respected, welcome and able to feel like they belong.
Jake: I love the Brudenell, it kind of embodies that contrast I mentioned. It's a cool music venue and equally a local pub with cheap beer. I once saw Adam Ant play there doing an anniversary show for his first record called Dirk Wears White Sox – that was amazing. The guy has so much charisma and to see him in an intimate setting was really special as I grew up on his records. 
Emma: I'm always going to rep Brudenell Social Club as it's one of my favourite independent music venues in the UK and it's in my neighbourhood. Nathan – the owner – caters for a wide variety of tastes in his musical roster and its all good. One of my most memorable gigs there was by an American Blues artist called Jerron 'Blind Boy' Paxton. He had a mouth like a sewer when he spoke to the audience but he played and sang like an angel.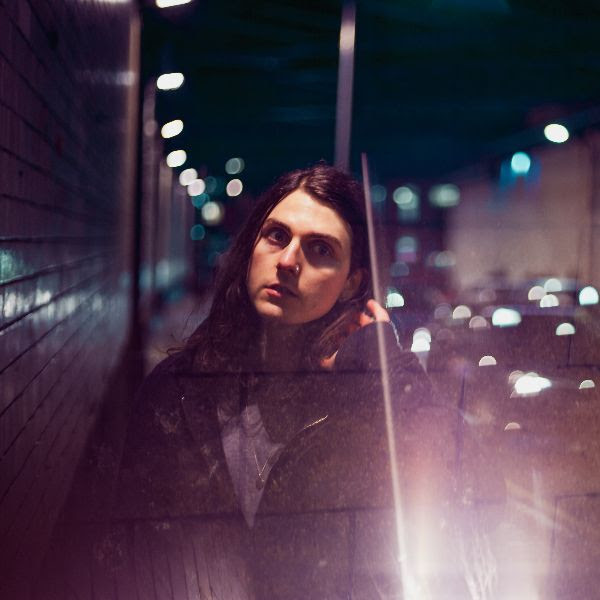 Matt: What I also love about Leeds is that in the 20 or so years I've lived here people have never stopped doing stuff. There's a cooperative, proactive nature about the city's inhabitants and there's always been a spirit here that encourages people to do things for themselves.
Emma: There's such a high concentration of DIY musicians here in Leeds and so many excellent independent venues who want to showcase talent that I think a lot of artists don't feel the need to move somewhere else, such as London, to find opportunities for success and to engage with an inspiring music scene. They can do it right here in Leeds and there is a supportive community of musicians, promoters and mentors who want to nurture local musicians and help them find success.
Matt: What might make Leeds' music scene different is a strong sense of community and collaboration. Within that sense there's also a forward-looking determination and the need to create. I have wondered if the city's lack of really famous bands in its musical history actually serves it well, in the sense that people here are unburdened by the past and aren't shackled by comparisons to former glories.  
If you liked that, why not try one of our print magazines? We have limited edition Hinds postcards available too!