Three days after their show supporting the Pixies in Budapest, I got the pleasure of catching up with Klangstof frontman Koen van de Wardt, and it's about time we get them centre stage. While we've heard the music and seen them ride the wave of an attention-grabbing first album back in 2016 with Close Your Eyes to Exit, we still have a lot to discover about the band themselves. For example, the band we now know as Koen, Wannes Salome, and Erik Buschmann was originally a solo act that didn't expect to make it out of the studio.
"I was, at the time, moving from Norway back to Holland and I had these few songs that I just wanted to get out there," Koen reflects. "All of a sudden, there were a lot of things happening. We got a lot of labels contacting us and ended up signing with Mind of a Genius in Los Angeles."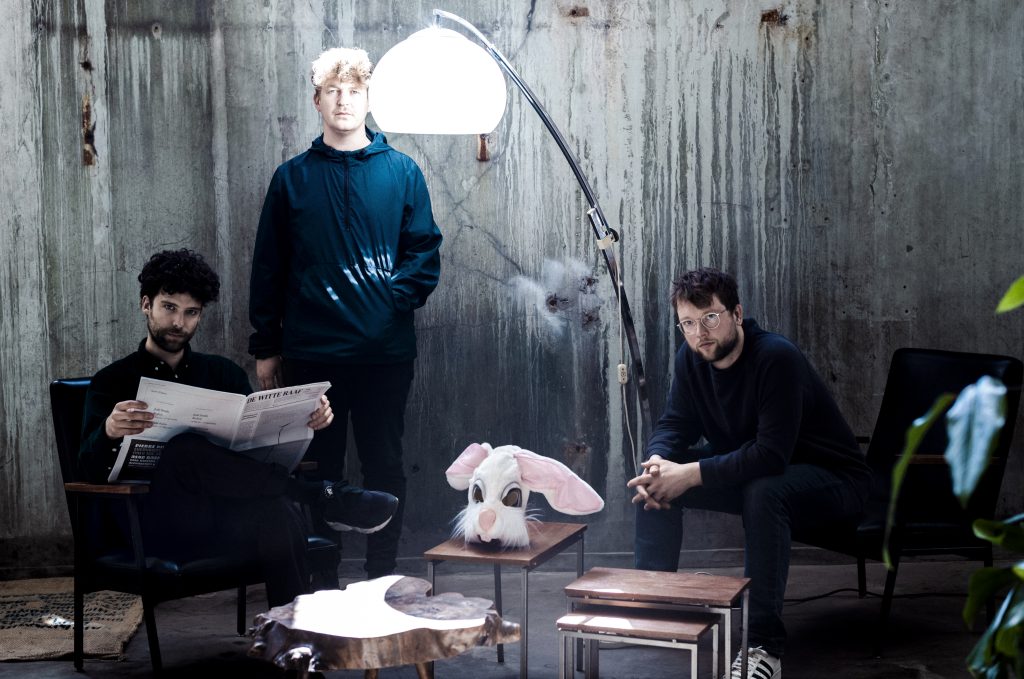 While a small label, Mind of a Genius prides themselves on supporting artists who don't confine themselves to one genre and is home to music across the spectrum, from R&B to electronic to blues. Upon their signing, the label had promised Koen that elusive Coachella spot, but who would help him turn his studio sounds into a full-fledged band ready for the stage? Turns out he was prepared for such a situation.
"We started out with two of my best friends from Norway," Koen shares. "I promised them that if one of us got famous, [the others] would be able to join the band, so I still had that thing with those guys." We love a wholesome friendship moment.
The three mates toured and recorded together for several years, but Koen's two old friends eventually decided to leave the band to pursue other aspects of their lives. And so, it was Koen alone again, searching for musicians to fill the void. Luckily for him, along came Wannes and Erik, and the Klangstof we know and love today was born.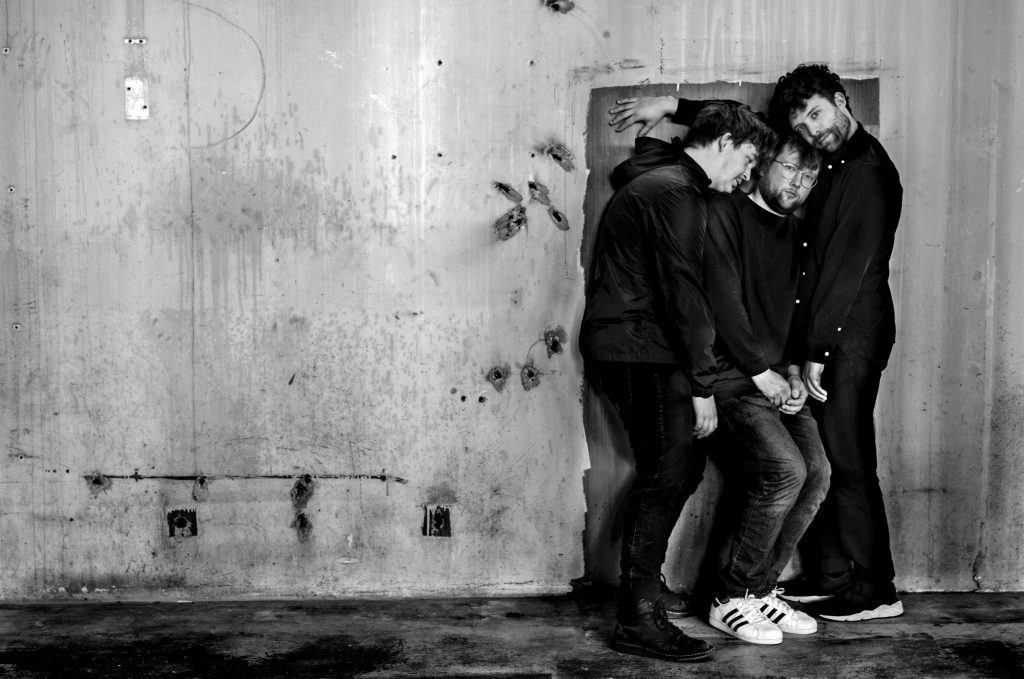 With this kind of turnover, especially when there's only one person with the original vision remaining, there can be valid concern over camaraderie between members. Luckily for us, we can rest assured that the band not only does truly get along, but thrives as well.
"Finally with this album we have three people on board who kind of breathe the Klangstof vibe that I want," Koen explains. "The whole experience writing this album was fun, especially when you come up with a demo and play it four or five times and everyone is in the same vibe. I think we kind of missed that in our previous albums where it was just a lot of arguing and not getting to write sounds together."
Many albums coming out this year are results of writing and recording during Covid, whether separately or apart, and Godspeed to the Freaks is no different. When the pandemic hit, the band immediately cancelled their tours and decided against postponement dates in order to focus on creating new music. In November of 2020 they got themselves out to Friesland, a vacation destination on the northern coast of the Netherlands, and rented out a venue for two weeks with the idea of playing live and recording.
"I had enough confidence in the guys that I could come up with a weird little demo and they could understand what I wanted the end result to be," Koen tells me.
In between their previous record, The Noise You Make is Silent, and this new one, we've observed a bit of a thematic shift in the band – what some of us may call 'entering a new era'. The album artwork is digital for all LPs and EPs up through 2021, matching their very synth-pop/rock sound. Beginning this year with their single 'Ocean View,' the band switched to artwork that's almost hyper-realistic. For that single and the EP of the same name, we're greeted with a small brown teddy bear, looking a bit dilapidated, holding a clear plastic rubbish bag and set against a black backdrop. The difference between the old, colourful, abstract designs and this spooky cover is stark. The bear soon gets left behind, though, and we meet the main character of 2022, the creepy white rabbit. Thankfully, Koen was happy to explain this drastic shift.
"We had this vibe going on where it was kind of like letting go of this dark shell we had built around us. We wanted to do something that sounded very honest and real whereas previously I would sometimes hide behind these metaphorical lyrics that didn't really mean anything.
"We came up with the rabbit idea as some kind of outer layer that we could throw away towards the end of the record. The whole record really is a kind of build-up of this costume or whatever layer of nonsense you have hanging around you, just slowly fading away and trying to get rid of it."
It's not complete nonsense, though, as Klangstof has been sprinkling Easter eggs throughout the rollout. If you watch each music video for this album, starring the rabbit of course, you'll notice that the rabbit head begins to be removed just before the video cuts out. Will we see the man beneath the costume? I can't be too sure, especially after Koen's lighthearted confession.
"It's a nice thing to hide behind still," he admits. "I like it more when the rabbit sings the song than when I do because otherwise people will ask me the questions. Now I just direct them to the rabbit."
While they may have the rabbit for now, I don't think Koen and the rest of Klangstof are going to hide from the greater music world for much longer. This chat confirmed how carefully they've been planning out Godspeed to the Freaks and I'd love to see that time and energy pay off for them. Who knows, maybe even a Coachella 2023 spot? Whatever it is, they've got me on the bandwagon and along for the ride. 
Godspeed to the Freaks is out this Friday, 16th September. Pre-order it on Bandcamp now, and stream on all major platforms come release day.