Before you go down a rabbit hole of connecting strings and thumbtacks to corkboard like you're in a David Fincher movie, no, Caity Gallagher is not related to Noel or Liam. She's an entity all her own, with songwriting chops to rival even the householdiest of names. Her latest EP, Something Worth Remembering, furthers the Upstate New York singer/songwriter's raw blend of Americana, with vibes of Autumn air and country roads throughout all five tracks. It goes down easy, like that first cup of coffee on a Monday morning. Below, she takes us behind the scenes on these personal stories of connection, romance and acceptance, answering a few simple questions:
About the song
Favourite Lyric
Micro-Review (5 words or less)
Something Worth Remembering about the making of
Read on and listen along to get acquainted with Caity.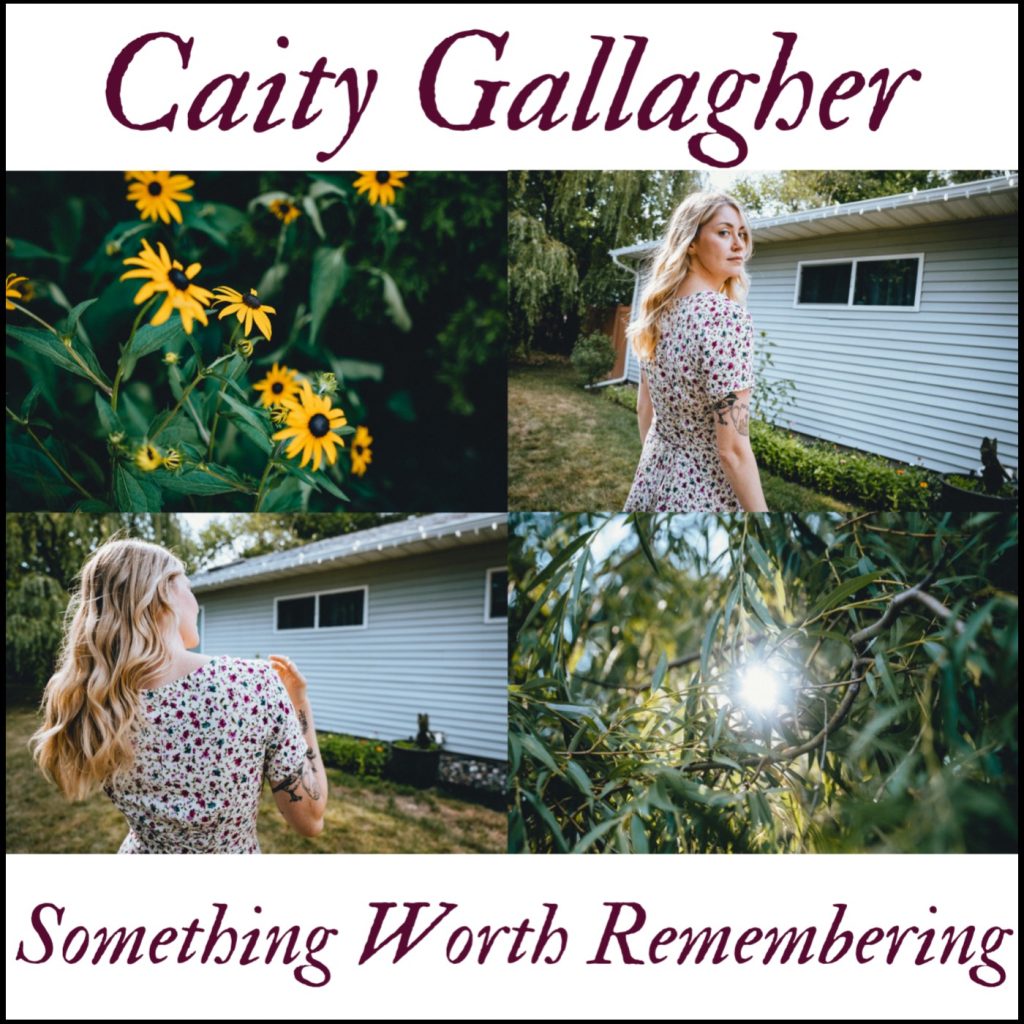 'WORTH REMEMBERING'
About: I was inspired to write this song on the way to a gig, which rarely happens. However, the drive out to Argyle Brewing in Cambridge, New York is breathtaking at certain times of the year. I believe this was one of my first gigs after a few long isolating months of quarantine, and looking at the winding country road ahead of me, sun shining, knowing I was on the way to perform for a live audience again, was the catalyst for this tune. The lyrics were pulled from situational experiences where the need for closure and absolutes just aren't necessary. It's a bit of a reminder that you can end a chapter of something and remember it fondly for what it was.
Favourite Lyric: 'I don't need to have forgiveness / We don't need to be unsure…'
Micro-review: Backyard barbeque jam
Something Worth Remembering: My favourite memory of recording this song was fulfilling a several-year-long dream of adding pedal steel to a song of mine. Steve Golding, who is currently playing with the Brule County Bad Boys, was kind enough to feature on this track.

'OUT LOUD'
About: This song was written so long ago I genuinely cannot remember what inspired it. It's one of those tunes I've had in my back pocket for years, and was continually on the fence about performing it live or recording it. However, the classic blues feel to the chord progression lends itself well to live solos, and soon 'Out Loud' became the fun, jammy song where my band was able to showcase their talents live. These lyrics are focused on a questioning stage of a relationship, where one person or the other is looking for signs of stability and commitment, in spoken and unspoken ways.
Favourite Lyric: 'Tell me love and say it's true / That you think of me as much as I think of you / If you say it out loud I'll know you've thought it through…'
Micro-review: Question & answer without the answers
Something Worth Remembering: The many forms it takes on. Performed solo, it feels very raw and vulnerable to me – almost like the narrator is pleading for assurance. Performed with the full band, it turns into a fun blues jam, with more of a focus on instrumentation than lyricism. For the studio recording, Liam Davis guest featured on electric guitar and vocals, and we were able to make what was once a lonely monologue into a more intricate duet.

'NEW DRIVE'
About: 'New Drive' is a bit of a response to a song from my debut EP called 'Hour Drive'. That song was written from a place of hurt, a cathartic way to process how I was feeling in those moments several years ago. 'New Drive' embodies the comfort and security of a stable bond with a partner, being in a place you weren't even aware could exist with someone.
Favourite Lyric: 'It's fate, it's safe, it's everything I didn't think I'd need…'
Micro-review: Melancholic happy ballad
Something Worth Remembering: Two lovely friends of mine, Zan Strumfeld and Arielle O'Keefe (of Zan & the Winterfolk and Girl Blue, respectively), recording backing vocals on this song, as well as on 'Hour Drive.' It was a little surreal to have them singing on both songs, which have such vastly different meanings and are connected to two completely different phases of my life.

'MY DAYS'
About: This is probably the most personal song I've written and released so far. Whereas most of my music tends to be about relationships, situations I've observed in others, or a combination of many different sources of inspiration squeezed into three-and-a-half minutes, 'My Days' is solely about myself. Lyrically, it focuses on a feeling of self-realization, seeking change and independence from the influence of those around you.
Favourite Lyric: 'It's funny I frame myself this way, steady only when I'm leaned on someone else's weight…'
Micro-review: Honest and hopeful
Something Worth Remembering: I think my favourite memory of writing this song was gaining the courage to do so. And then re-gaining the courage to let anyone else hear it.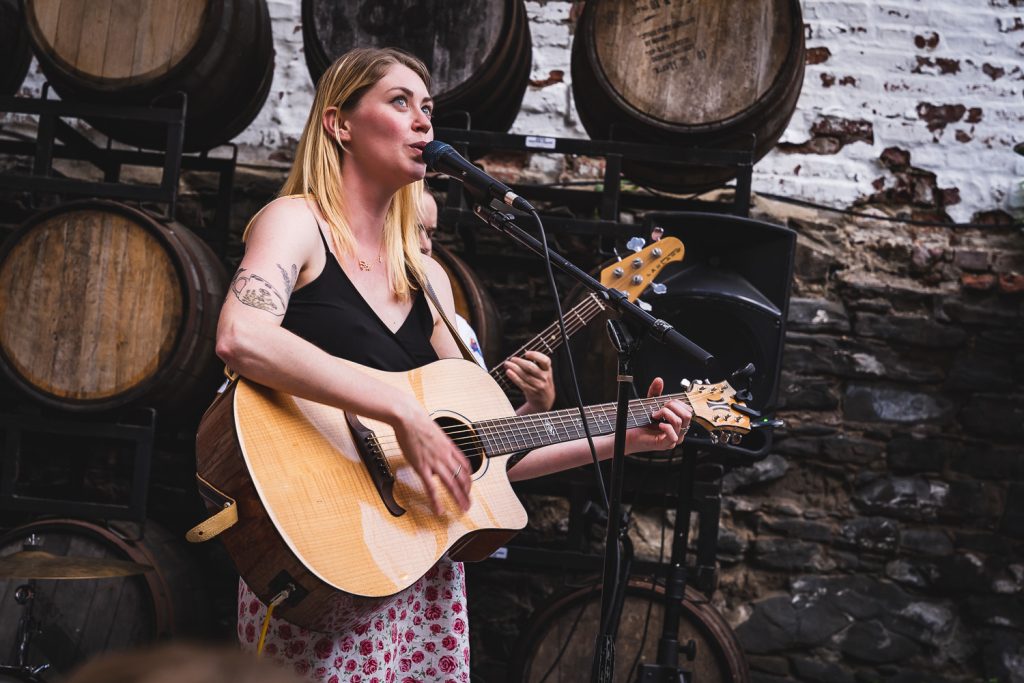 'GLITTER'
About: This song is about the bright, warm, exciting times when an initial connection shows its potential to be something more. That burst of self-confidence you get when seeing yourself through the eyes of someone that genuinely adores you, and adoring them back.
Favourite Lyric: 'I've never felt more like sunlight than in your eyes…'
Micro-review: Sunny '90s pop song
Something Worth Remembering: 'Glitter' was actually written and recorded a bit backwards. I usually show a finished acoustic demo to my bandmates, who then write and record parts accordingly, but with 'Glitter,' I had two lines of lyrics and a chord progression. 'I'm painting glitter on my eyes, something in you makes me want to shine…' had been saved in my Notes app for eight months without any added progress, but I knew I wanted this idea to turn into the last song on the album. So we recorded it from the ground up, and once most of the orchestration was finished, I was inspired to write the rest of the lyrics. This unconventional leap of faith was my favourite memory of the process.
Caity's new EP is available now on Spotify and all other major streaming platforms that pay artists marginally better.