It's hard to distinguish where songs start and end throughout Skullcrusher's debut album. The vocals are thin and refuse to give way for noticeable emotion. Quiet The Room is difficult and despite the overall welcoming sound it doesn't let you in. Making things too hard to decipher has made this album a solitude that new fans will struggle to breach.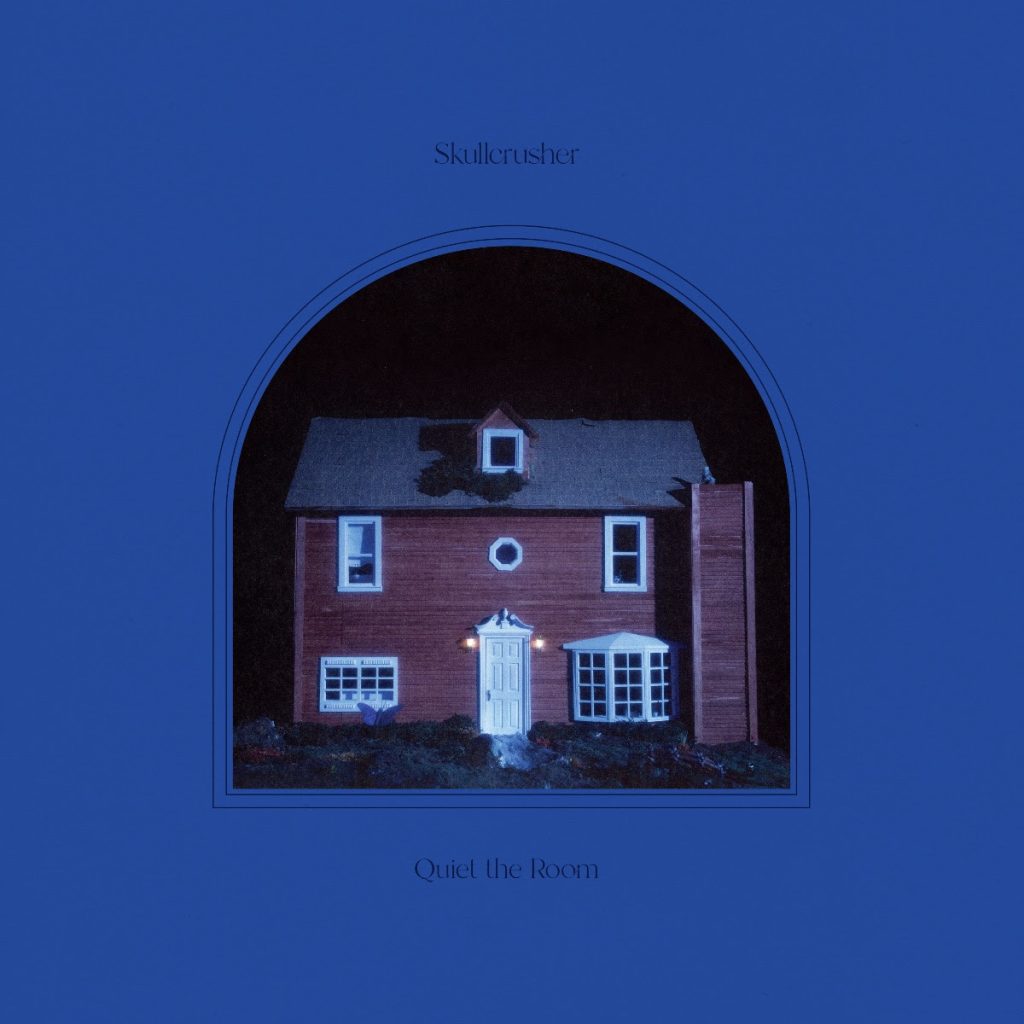 Quiet The Room is puzzling throughout, not with riddles or misdirection but in an attempt to sound intangible, like fog. The problem is that it's pretty difficult to grasp the fog, and that mystery sinks you over time, leaving you feeling empty in places. Perhaps the mastermind behind it all is to leave you feeling like a sunken shipwreck by the end of it; you fight the waves in an attempt to find the treasure but all you have to show for it is a wrecked frustration.
Sonically, the album is heavenly and Skullcrusher delivers angelic vocals but over the duration of 14 tracks you get spoiled by it. Too much of anything isn't good for you, after all. Frustration eats away after a while, beginning to get bored of the fade in fade out track by track. Relief washes over every now and then where guitar strokes become more distinguishable or down the line on the title track where a piano takes the lead backed by the creaks of doors opening. Right there you get a glimpse of how great Quiet the Room could've been. 
I want to grab this album, look at it, and tell myself I know what it is but I just can't. It's becoming more and more common where albums are labyrinth-like — you come out at the end wondering what the point was and honestly a slight bit scammed for what it's worth.
Skullcrusher did produce something gorgeous that could replace your sleep playlist, but the attempt to make something that romanticises life falls flat because it lacks an edge. Maybe next time. Constant delicacy doesn't cut it over the space of 14 tracks, and ambiguity doesn't speak to anyone. Listening to this should've summoned something from within that you can feel content with, but unfortunately, it gives you nothing other than a baron chest.
Skullcrusher's 'Quiet the Room' is available now on all major streaming platforms and you can pick up a copy directly from the artist at her Bandcamp page.