Photography by Marieke Macklon
Sophie Kilburn goes through the process of heartache one stage at a time throughout the five tracks of her new EP, Not Bitter, Just Bored. A vocal powerhouse, Sophie has a lot in common with modern indie icons like Lucy Dacus or even recently reinvigorated Kate Bush. It's a relatable, addictive journey, and one that's over far too quickly, leaving you wanting more. Thankfully, Sophie was kind enough to give us a behind the scenes look at her new EP, track by track, by answering the following foolproof questions:

– About the song
– Favourite lyric
– Micro-Review (5 words or less)
– On a scale of 1-10, how bitter is this song?
– On a scale of 1-10, how bored is this song?
Hit play on the record, and follow along below.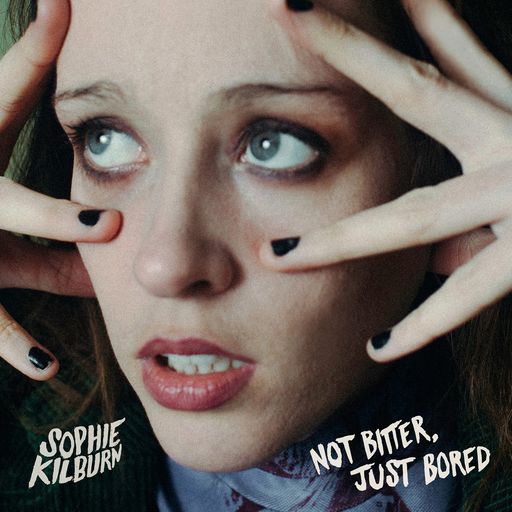 AFTERTHOUGHT
About the song: 'Afterthought' is the opening track off the EP. It is fighting against an ex coming back into your life but still being hung up on the 'good moments'. It is when an ex is – let's face it – lonely and horny and misses having you there, but rather than say it, they tell mutual friends that they have been asking about you. They want you there, but they are only in it for themselves. The song is trying to say no to their toxic behaviour and say no, I deserve more than being an afterthought.
Favourite Lyric: 'You think you're somehow protecting me but you're only making it worse / Keep telling people one thing then go and do the reverse…'
Micro-review: Uphill battle to say "no"
Bitterness Scale: 7/10 – I also want to say this idea is genius by the way!
Boredom Scale: 5/10
20%
About: '20%' is the mature 'fuck you' song to someone who isn't giving you a hundred per cent. Who is breadcrumbing you along. I wrote this song with my good mate Nina Sundstrom when I was dating this guy who was acting like we were in a relationship one minute then completely disregarding me. The effort went from 100 to zero within a few weeks and I was left going, what the hell? Even though there are some lines that are quite blunt and seem bitter it is just saying hard truths. Particularly, being a woman and sticking up for your worth can be thrown back in your face as being bitter. Like you say 'you can only love at 20%' and we both know your parent's getting divorce has something to do with you not giving 100% but you won't address it. I'm not playing therapist or unpicking you; it is just an obvious fact. Just saying 'this is me' and everyone else has to mould around you is bull. It is hard when talking about the song to not come across as being pissed off (haha) but you know when bad behaviour becomes so predictable all you can do is make a joke out of it? That sums up "20%". The song is taking back your power and going okay if you aren't giving what I am, I'm going to leave.
Favourite Lyric: 'You say it's hard for you to feel things / Is that my fault or yours or your parents' divorce?'
Micro-review: Refusing to date life-sucking dementors
Bitterness Scale: 2/10
Boredom Scale: 8/10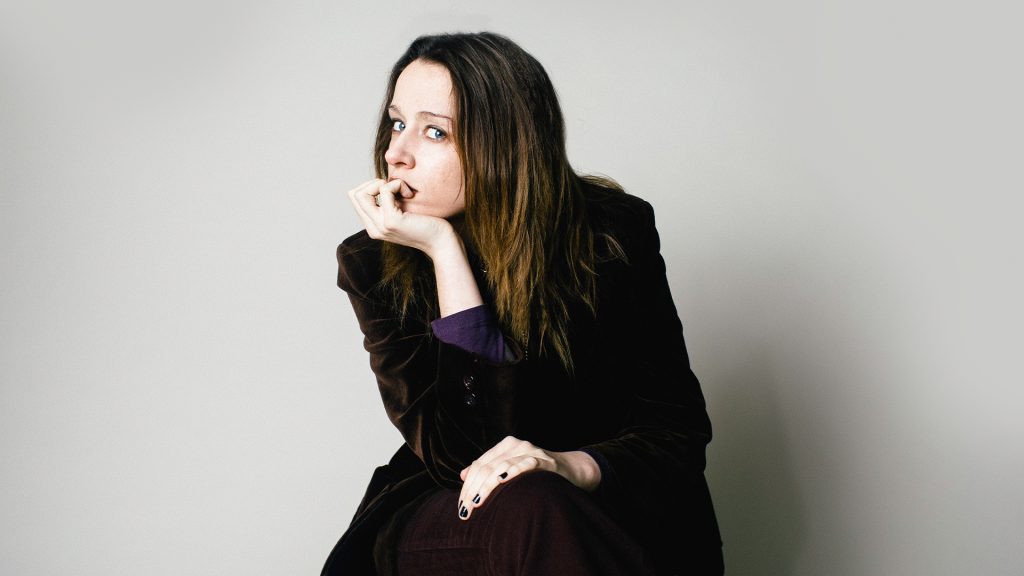 HATING ON A HEARTACHE
About: 'Hating on a Heartache' is that early hours, 3am argument with your partner that ends in one of you leaving and slamming the door. The EP is going through the steps of heartache recovery and this song is about finding someone you really like but your past bad experiences hold you back from being happy. It's that crossroad of communication – do I walk away and not say why I am acting out or not committing, or do I be honest and lay down why I am distant? We all have heartache that holds us back, and making that choice to either face it or let it swallow you whole is something we all go through.
Favourite Lyric: 'Guess I'm terrified I'll leave you torn / be the cause that fucked it all / when your kindness was only there to please…'
Micro-review: Stubborn with a valid reason
Bitterness Scale: 1/10
Boredom Scale: 4/10 – bored with myself and how I react on this one (haha)
AFTER THE END
About: 'After the End' is the emotional core of the EP. It is a song that shows everyone my heartache on a plate. I was so scared and anxious to release this song and, to be honest, nearly pulled it. The song is revealing my biggest heartache, which was losing my mum. I wouldn't say I lead people down the garden path but there is an assumption that the heartache will be romantic aka an awful breakup, but heartache doesn't have to be romantic – it comes in all shapes and sizes. Heartache is heartache. I wrote this song to at first help me. During lockdown #2, my dad found a video of us as a family on holiday in Whitby (seaside town, Dracula docked there). In the video, I heard my mum's voice for the first time, and it broke me. Spiralled me back into a grief wave not wanting to surface. I know that may sound dramatic, but I kept on watching and rewatching the video to be close to her. I wrote the song to get out of the rabbit hole. I am now happy that I released it because I am not the only one dealing with loss and sometimes all you want to say to that person you lost is "I will always love you". The song allows me to do that, and I hope when others listen to it that it brings them comfort and they know it doesn't matter how many years since the person you lost died, it is okay to still be hurting.
Favourite Lyric: 'Saw you in a video from summer '97, family trip to your coastal heaven, a vintage treasure I'm too young to remember...'
Micro-review: Heart-breaking, brave in order to heal
Bitterness Scale: 3/10
Boredom Scale: 2/10
LOVE CONDITION
About: 'Love Condition' is taking control of your emotions and re-finding yourself. I wanted to find the funny side of the frustration of heartache because it gets to a point particularly with selfish or toxic behaviour that just becomes so predictable. We all want to be loved but all have habits that suggest otherwise. I collaborated with Will Ritter to create an 80s style dating tape influenced by the legend Cilia Black and Blind Date which I used to watch growing up. The music video shows different characters reflecting the personas that we put on or are put on us when dating. It is having the confidence to say, "I'll decide who I want to be," and I hope that empowers people to do the same for themselves.
Favourite Lyric: 'I'd be lying if I said this never happened before / Soon as I have it, I don't want it no more / That's my love condition…'
Micro-review: Fiery, funny, boredom overload.
Bitterness Scale: 5/10
Boredom Scale: 150/10
---
Sophie Kilburn's new EP is out now on all major streaming platforms, and can be purchased direct at her Bandcamp page.