Infectious ear worm hooks and relatable lyrics, SOFY walks us through her delightful second EP 'Bored In Colour (Pt.2)'. Pick up a copy on Bandcamp, and follow along below.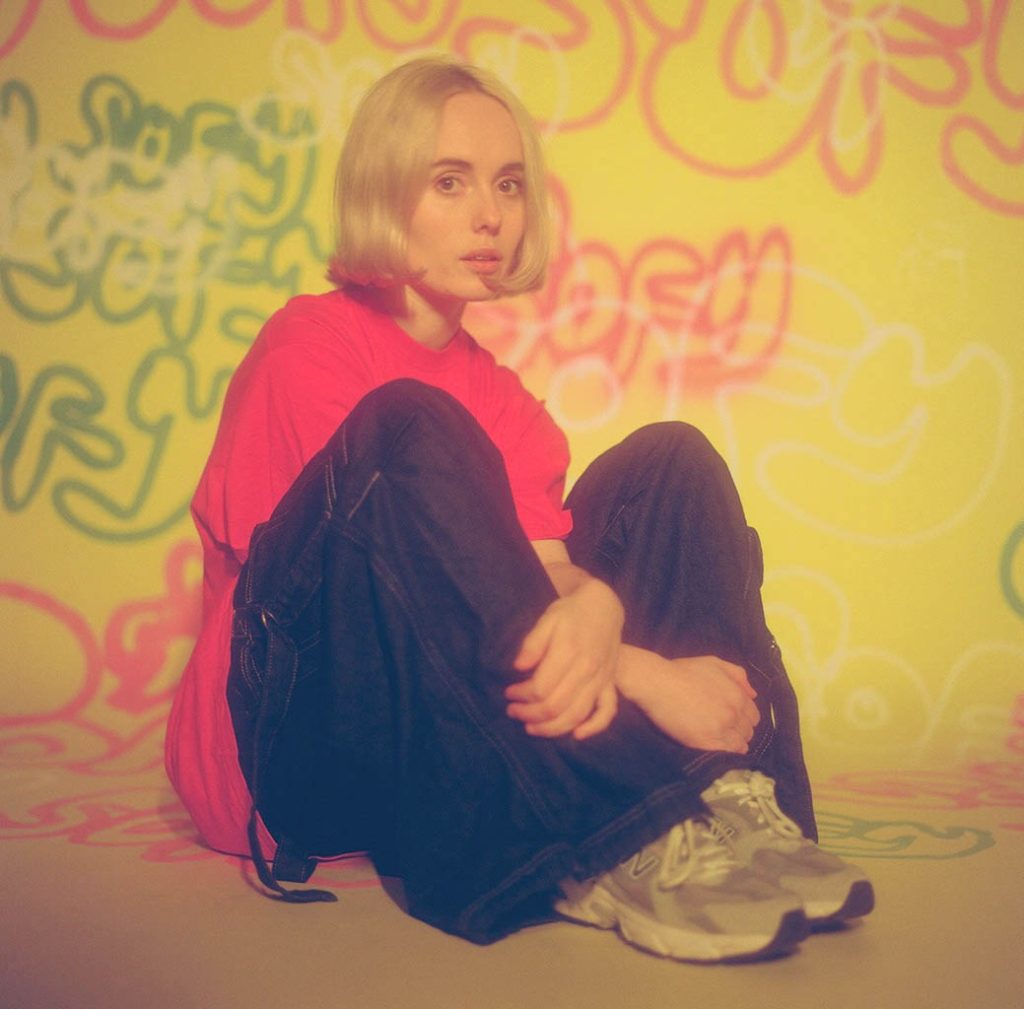 Egomaniac: Egomaniac is a breakup revenge anthem, inspired by the cult 00s film 'John Tucker Must Die' (if John Tucker was a 5ft10 softboi from Hackney). Sometimes you have to break up with a fuckboy to realise you were dating one. We always open our live shows with this one, so it's a bit of a party starter.
Big Talk: Big Talk is about small talk on dating apps, inspired by my time in the wilderness of Hinge. You might recognise it from FIFA 23.
Fiesta: Fiesta is a dreamy indie love song dedicated to hedonism – when you know you shouldn't be doing sometging but you do it anyway coz it feels so good. It's super playful and fun, and is probably the biggest ode to Britpop of the whole EP. My favourite song on the project I think, coz it's a bit of an underdog and I love that.
Just Mates: Just Mates is all about realising that you maybe like your best friend more than a best friend, and it's in equal parts agonising, confusing and low-key kind of fun at the same time. It feels really wistful and hopeful which I love.
btw: btw is a bit of an outlier, it's the first time I've ever been fully vulnerable in a song without leaning on my good friends sarcasm or irony to back me up. It's a stripped back, raw song about saying goodbye when a relationship ends but it's nobody's fault. We snuck into AIR studios to record a live string section which turned this sweet acoustic song into a bit of a cinematic scene stealer, I wasn't expecting it but it worked so well. Bring tissues.

L-Plates: L-plates was written on one of those days where you feel a bit stuck and low and nothing seems to be going right but you don't know why. I kind of feel like this period in your life where you're just figuring stuff out and out of your comfort zone feels like driving with L-Plates, and I always knew there was a song inside me somewhere about that feeling – I just had to really sit with it to figure it out. The subject matter is kind of sad, but the track itself is quite upbeat and has a euphoric and hopeful feel, which I think is a perfect contrast to the concept, as a reminder that everything will work out OK in the end.