Following up the first installment released back in 2021, Bria is back with six more takes on classic – and not-so-classic – country songs by artists like Loretta Lynn, Gillian Welch and Paula Cole. Bria was kind enough to take us through the EP, track by track, with a bit of insight into each cover. Read along while you stream – yee-haw!
Where Have All The Cowboys Gone?
Duncan and I were reminded of Cole's version when we heard it while driving on a tour we did opening for Wolf Alice in 2021. We immediately knew we had to try and create our own version. This one probably took the longest to crack. Eventually we ended up in this pseudo dark dance territory, and that's when we started to have some fun with it. When we were doing some overdubs, we thought to add some saxophone – almost as a joke – but it ended up making the song. A tremendous performance by our dear friend Andrew Manktelow. 

When You know Why You're Happy
I've been a big fan of Mary Margaret O'Hara for a long time. This is probably one of my favourites of hers. There is a really beautiful ease in her music, especially in this song. She is a real queen of vocal improvisation and I really wanted to explore that with our rendition. Overall, we wanted to emulate and honour the hypnotic feel of the original while also playing with the chord structure and harmony. There's a really nice subtle build to this one, with the live band slowly filtering in as the song progresses. Might be my favourite on the album. 

Don't Come Home A-Drinkin' (With Lovin' On Your Mind)
When we decided to cover this song I knew I didn't wanna keep it in the Country world. Duncan and I really wanted to reimagine the aggression and assertiveness Loretta possesses in another way. This cover was extremely fun to map out and perform. The playful "la la" vocals are a nice foil to the otherwise driving and belligerent elements of the song and mirror the duality that exists in a lot of Lynn's songs; although it's cheerful sounding, the lyrical content deals with some heavy stuff. We cut this a few months before she passed, so it felt like a nice way to honour her legacy by having it on the record.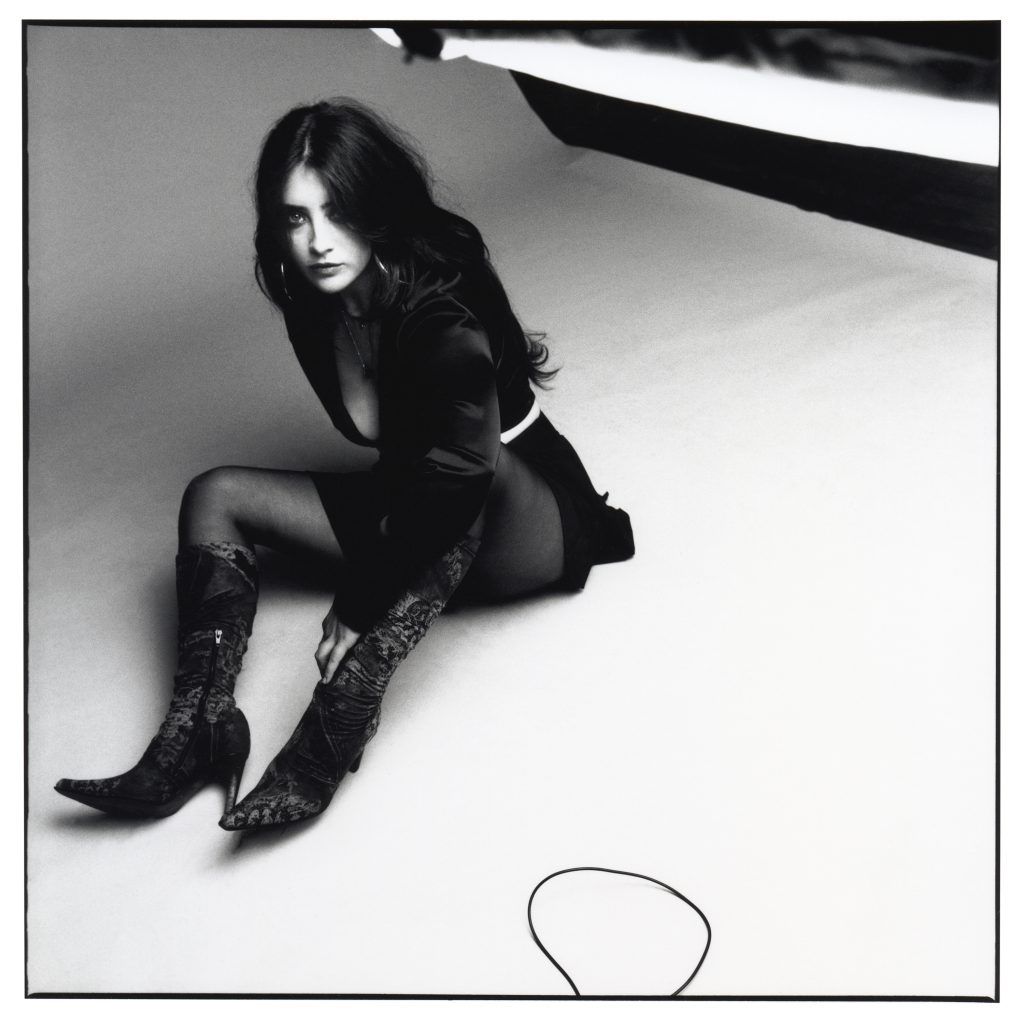 By The Time I Get To Phoenix
This was a fun track to do. It's been done many times, so we had a lot of inspiration and springboards for ideas. However, we kept coming back to Glen Campbell and Nick Cave as our two pillars of reference. There is a coldness to the Cave version that I'm really attracted to. His delivery coupled with the sound of the Bad Seeds is so melancholy, but there's also an almost menacing undercurrent. We wanted to add a little nod to Campbell's version, emulating some of the orchestral aspects with a few different synths. 

I Dream a Highway
Duncan and I have always held an emotional connection to this Gillian Welch song. We love the lyrics and imagery. It's also an epic, coming in just shy of fifteen minutes. It was a tough call, but we ended up picking our six favourite verses (the original has seventeen). We really wanted to keep the production sparse, leaving space for the lyrics to really breathe. Our rendition is a real slow burn. We brought the tempo down a lot on this one, as well as the mood. Hopefully it's not too much of a bummer.

See You Later, I'm Gone
This Robert Lester Folsom song was on repeat in our house during the summer of 2021. This is a special recording for us. While doing overdubs last February at our friend's cabin with our live band, Duncan thought we should try tracking it live off the floor. What you hear is all seven of us sat around one microphone at 3 AM. It's got that loose late night quality to it, and I don't think it would've worked any other way. We added a little bit of pedal steel after the fact to really set the mood. It's a fitting one to close the record. 
Cuntry Covers Volume 2 is available today via Sub Pop. Pick up a copy on Bandcamp.