After being in various bands for the bulk of his music career, Kyle Walters – aka Future Someone – recently decided to venture off on his own. Today, we get our first taste of Walters' lush, indie-pop songs that offer a lot to love for fans of artists like Tame Impala and The 1975. The three-track EP, Phases, walks confidently through the various phases of a relationship, as described by Walters himself in our interview below. Read on for more insight into the artist and his music, and grab yourself a first look at the EP after the jump.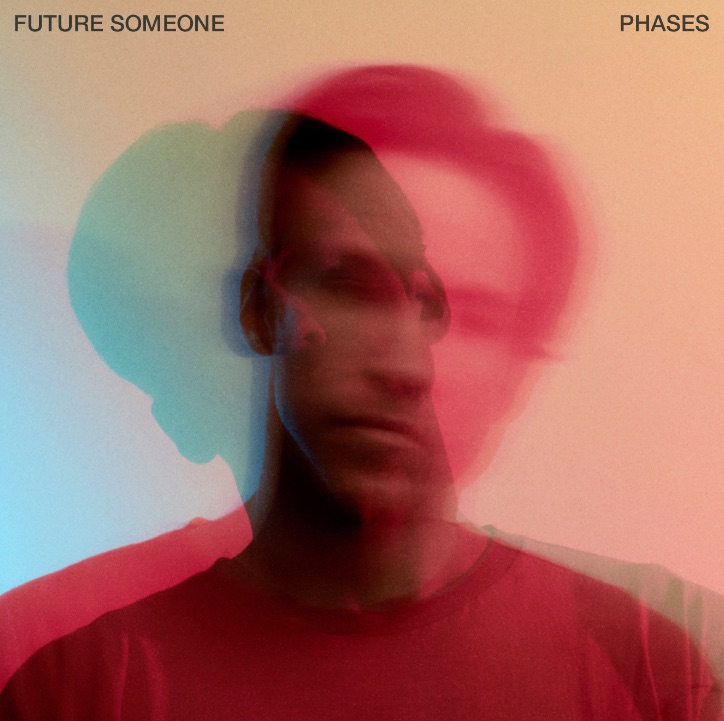 [TF]: As a former member of different full band units, what was it like jumping back into things in a solo fashion?
[KW]: Honestly, it was hard. I knew I didn't want history to repeat itself. A unified vision with multiple people is a hard thing to sustain, so I figured I might as well try my hand at songwriting and producing. It's been a slow burn because of the learning curve, but I'm happy where I am currently. It's just a lot more involved. Maybe I'll use this as a formal apology for always bailing on my friends, haha.
The new EP Phases notably took about two years to create – what was the hardest piece of the puzzle for you?
Phases was pieced together after writing nonstop over a two year period. In the body of work I amassed, I realised that these three love songs could coexist on an EP with its own natural arc. And because they weren't written in a linear fashion, maintaining similar production elements over that kind of time span was the hardest part. I was experimenting with all sorts of instruments and sounds and it's easy to lose sight of the cohesive thread that would tie all of these songs together. But as I progressed, I stopped worrying about staying in a sonic lane because at the end of the day I knew it would still sound like me. And ultimately, there's still plenty of creative freedom to let these songs evolve in a live setting.
Talk to me about the record's overarching theme – each of the three songs appear to represent a different phase of a relationship.
I think all relationships move in phases — platonic, romantic, whatever it may be. People come into our lives at particular moments in time for unknown reasons and I've always been curious about the people that aren't meant to stay. We may never realize the meaning of why certain people come into our lives only to leave, but I'd like to think it's because the future has something in store for us that's bigger and better.
The pandemic had me ruminating about all sorts of stuff, one of which being my past relationships. I was tormented with the idea of what if? What if I did ask that one girl out that one time? What if I found the one? What if I didn't break up with that one ex? What would be different? And it's those questions that created the arc of the EP. Whether it never started, faltered, or failed, it's just a phase that was never meant to proceed.
This is obviously a very personal collection of songs – now that the release is upon us, how does it feel to have all that vulnerability out there?
It's weird because it's my personal viewpoint on display. I write music to emote a perspective, so ultimately, I have to be comfortable with having it out there. But I think the reward for being vulnerable is gaining a listener's trust. It could bring them comfort if they were in a relatable situation, past or present. So knowing that that possibility exists puts me at ease.
If you could sum up the EP in just one of its lyrics, which would it be and why?
The opening lines of 'Never Find Another You' come to mind:
'You ever love a heartache? / You gotta know it brings change / No, you're never gonna heart break / It's just another growing pain'
These lyrics are the heart of this EP. If anything feels like the end, it's never the end. Sometimes the worst luck can be the best gift ever. Call it a course correction, or fate, or whatever, but these lines capture what it means to take a risk — romantically or otherwise. And the torturous road that love can be will always result in growth, perspective, and something to laugh at in the future. Always take the chance.
One line that stood out to me was on 'Never Find Another You': 'Perfection is a rare taste…'. Would you consider yourself to be a perfectionist? As a fellow songwriter, I find it's almost rare to meet a songwriter that doesn't consider themselves a perfectionist, haha.
Haha! You bet I am. It's hard to not obsess over details because they matter up to a certain point. Beyond that point it's the law of diminishing returns, especially with songwriting. I've learned to adopt the Japanese concept of wabi-sabi so my soul isn't crushed daily. There's beauty in imperfection and that's enough reason to not obsess for eternity.
And finally, the million dollar songwriting question: Lyrics first, or melody first?
I don't have a Bernie Taupin at my disposal, so I will say melody first. The words can always be crafted to the melody even if you have to do draft upon draft. Everyone is guilty of singing or humming a melody even if they can't remember the words, so I think melody will always reign supreme. You can hear any song in any language and without knowing what they're saying, you'll still love how the emotion in the melody moves you.
Phases is out today on all major streaming platforms.