Brixton-based power-trio Alien Chicks exploded onto the scene, with their genre-mashing, eclectic sound. Ahead of their Rodeo Presents gig in Manchester on Thursday 1st June, the group answered a few questions for us about their story so far. Read below, and get your tickets for the gig right HERE.
---
How has 2023 been for you so far?
It's been great! So far we've been on tour, done some recording and played at The Great Escape festival in Brighton!
Any other particular highlights?
Selling out the Lexington which is a 200 capacity venue was extremely special. The crowd was amazing; there was so much energy in the room and it really showed us how far we have come in our time together as a band so far.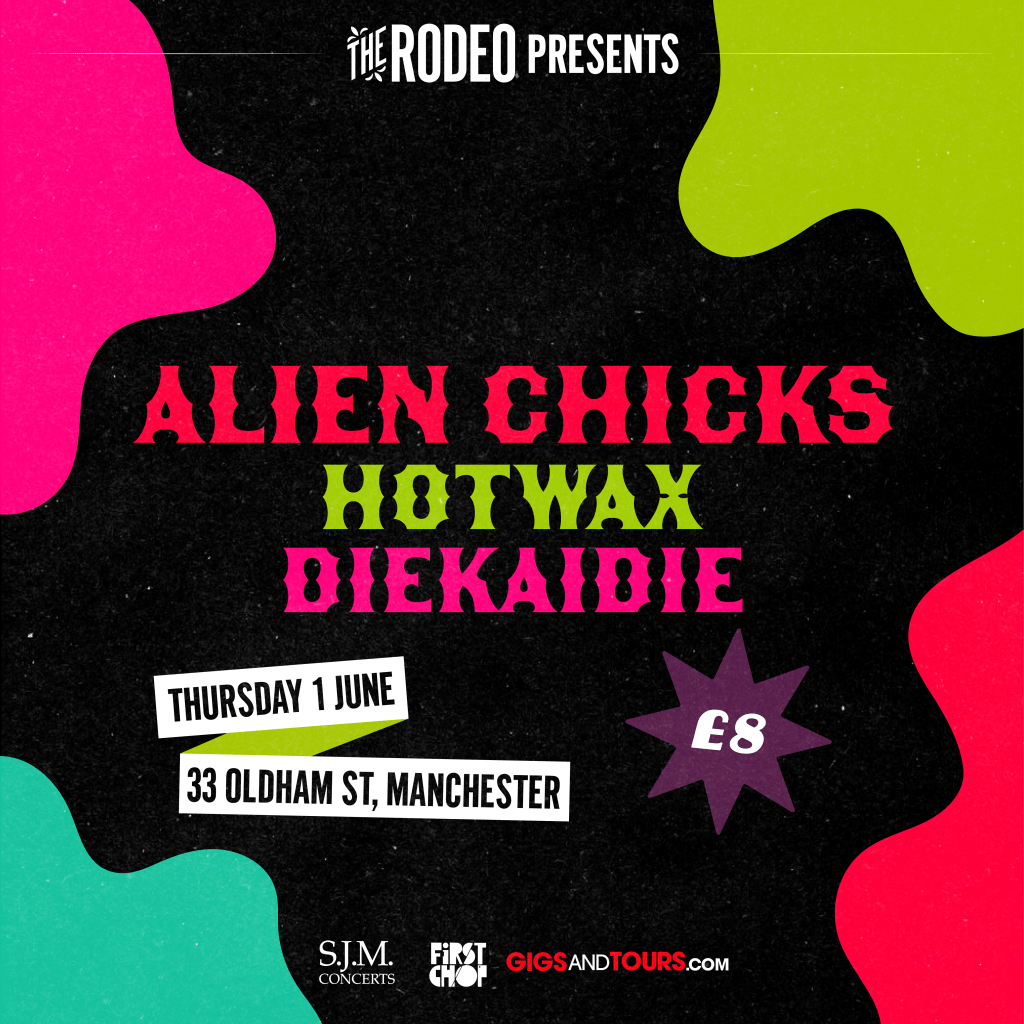 Can you talk a bit about your journey as a band and how you came to be?
Joe and Stefan met in tap dancing class when they were 11. They started writing and playing songs together in sixth form after Josef taught Stefan guitar. They then moved to London and met Martha in a random encounter in a rehearsal room in September 2021. Since then we have played about 140 gigs (and counting!) as a band!

You're coming to Manchester soon, any memorable moments from past trips?
We've played in Manchester a few times now and have always had a great time there. We played a sold out set in the basement of YES Manchester a few months ago before then sneaking in to watch Lynx play upstairs in the pink room! The crowds in Manchester are always full of energy so we can't wait to return!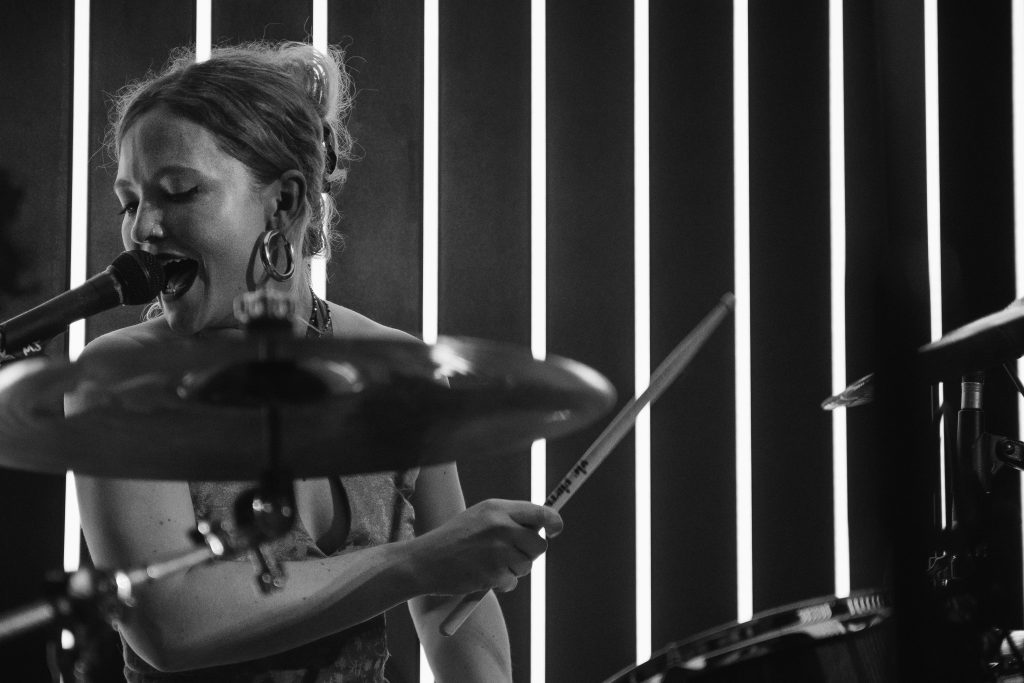 Is there anything you're looking forward to doing in the city aside from the show?
Hitting the clubs again, last time we were out till 6am!
What can people expect from your set?
People can expect a set of songs that change time signature, tempo and even genre regularly. The gigs are high energy constantly so they better be ready for some moshing!

What's in the pipeline for the rest of 2023 for Alien Chicks?
We're hoping to play some more festivals this summer off the back of our Great Escape set. We also have some more song releases planned later this year so lots to look forward.