As die-hard music fans, sometimes it's not enough to just play our favourite songs on repeat over and over. Sometimes, we want to go behind the scenes and know everything there is to know about those songs and the artists behind them. (Not in a creepy way, of course.) Indie-rock up-and-comers Bedroom High Club were kind enough to take us through their debut EP, Above the Belt, track by track, and share some insight behind the writing and recording process. The quartet's wonderfully Strokesian (trademark pending) EP is available now, and you can check out the band's commentary, alongside some exclusive photos from the studio courtesy of photographer Morgan Sidle, below.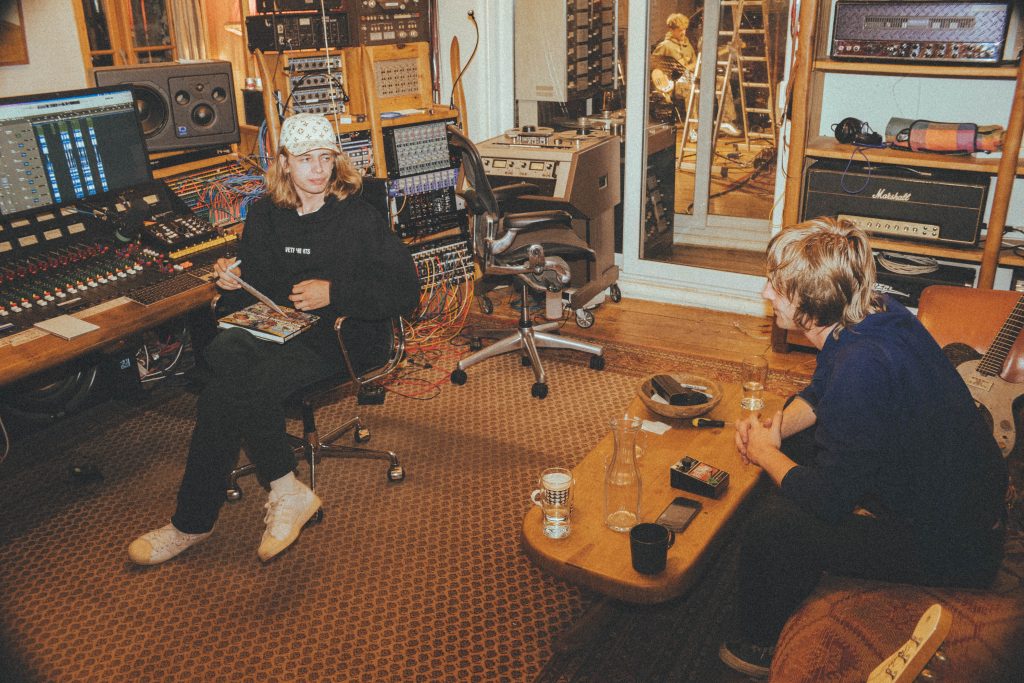 1) Courtesy – this was written in our tiny studio room. It went through countless arrangements before we decided we'd gone too far and ultimately, ended up simplifying it as much as we could. We then demoed it in London in about an hour, after spending all day recording another track, and it sounded fire. The final version was recorded at Middle Farm Studios (along with the rest of the EP) and there we were able to capture the raw energy that it needed, to kick like it does.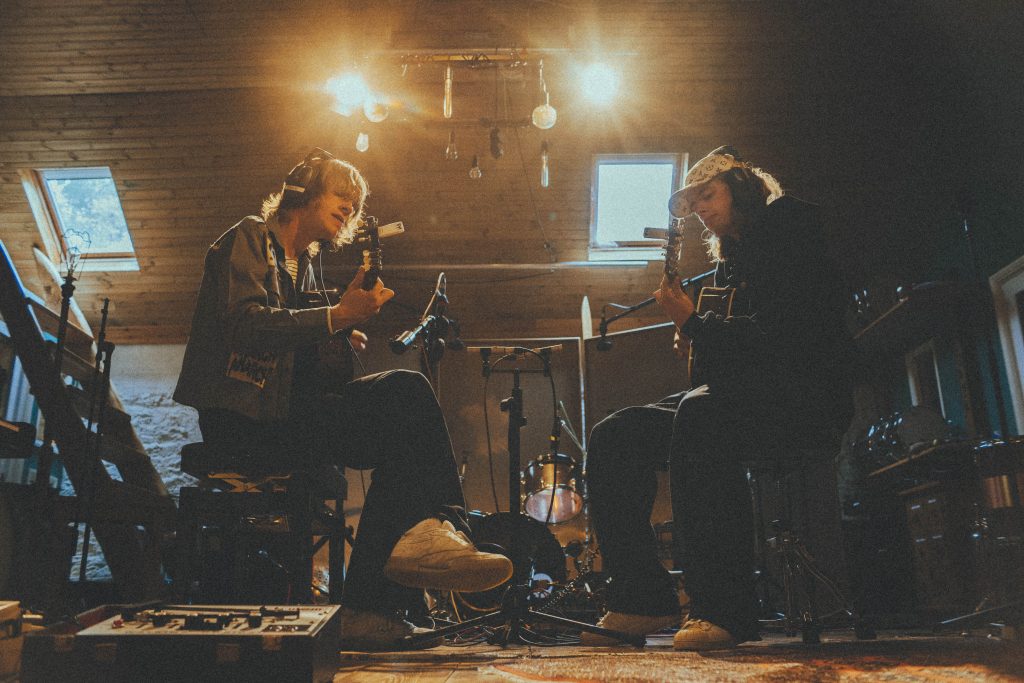 2) Hard Talk – the first night at Middle Farm Studios we had spent the day tracking most of the EP and it had gotten quite late. On our way to bed we walked past Pete's Les Paul Guitar that was hung up on the wall. I knew I had to get it plugged into something. Lurking in the corner of the room was a little red and cream vintage amp. Turned it on, plugged in, cranked everything up to 10. The tone was exactly what I needed for those big chorus' in 'Hard Talk'. Pete ended up loving it as much as we did and we ended up using it on pretty much every track – even on the vocals.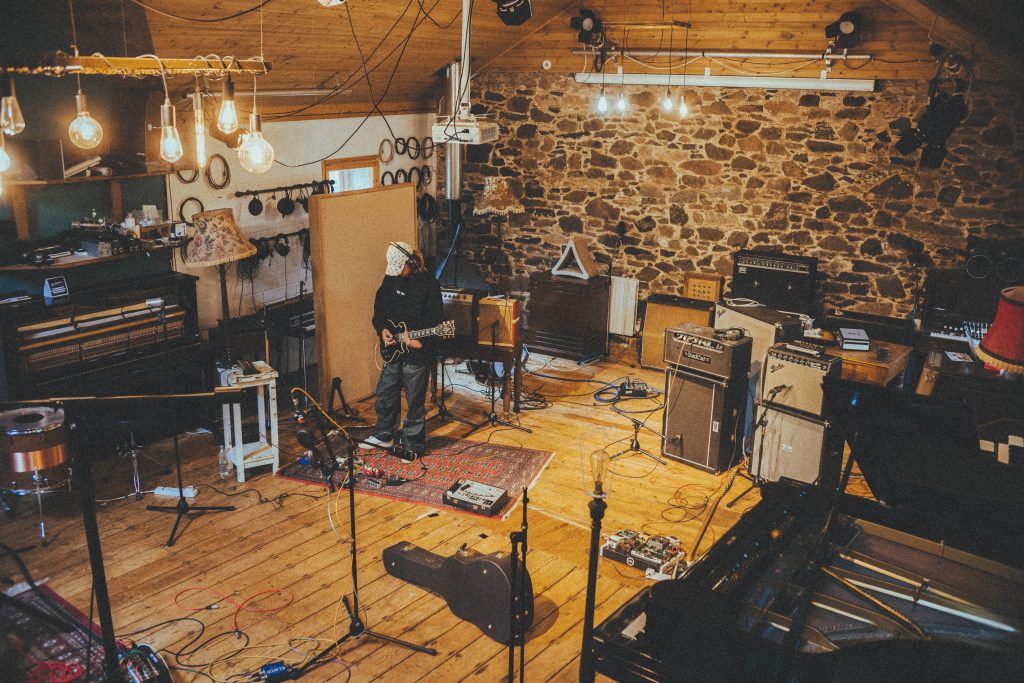 3) What You Did – our first demos of "What You Did" were a step down and guitars were tuned to Eb. The whole tone of the track changed a lot when we jumped in the studio with Pete. It went from being pretty mellow to very, very angry. Just what it needed. The guitar solo is particularly radical and that was achieved with a '90s Les Paul, Epiphone Comet amp paired with a '60s Selmer Truvoice and a forgotten pedal combination.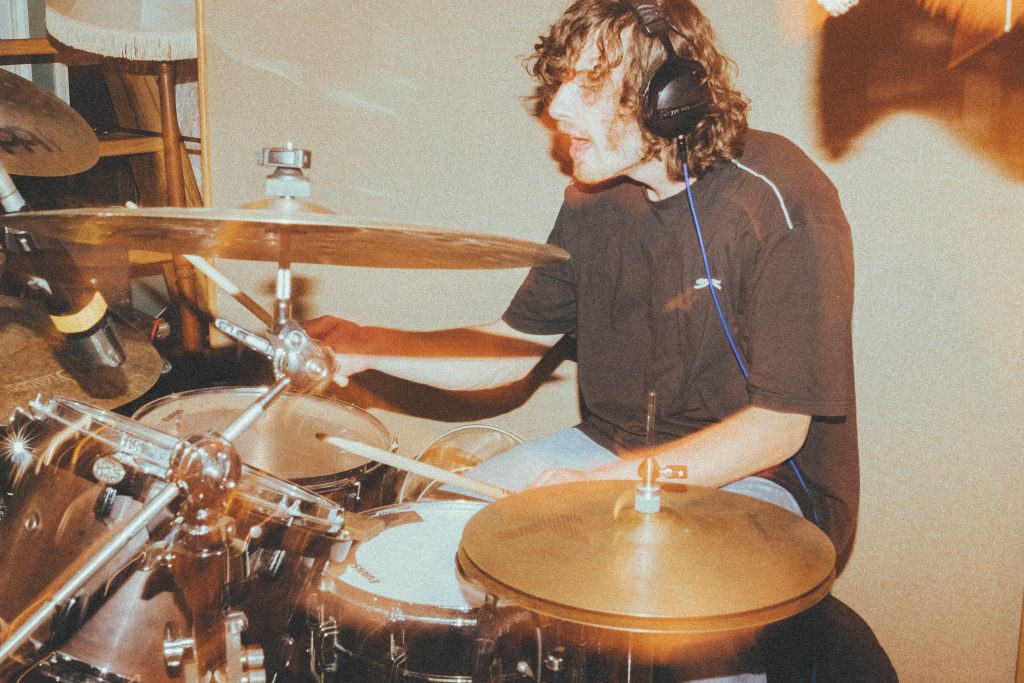 4) We Don't Talk – this was the last track I did vocals for. By the end of a long week of singing and smoking, my voice was pretty knackered. The falsetto in the chorus was added by accident and we ended up really liking it. I ended up completely killing my voice after recording the final chorus and outro. Thank fug we recorded it last.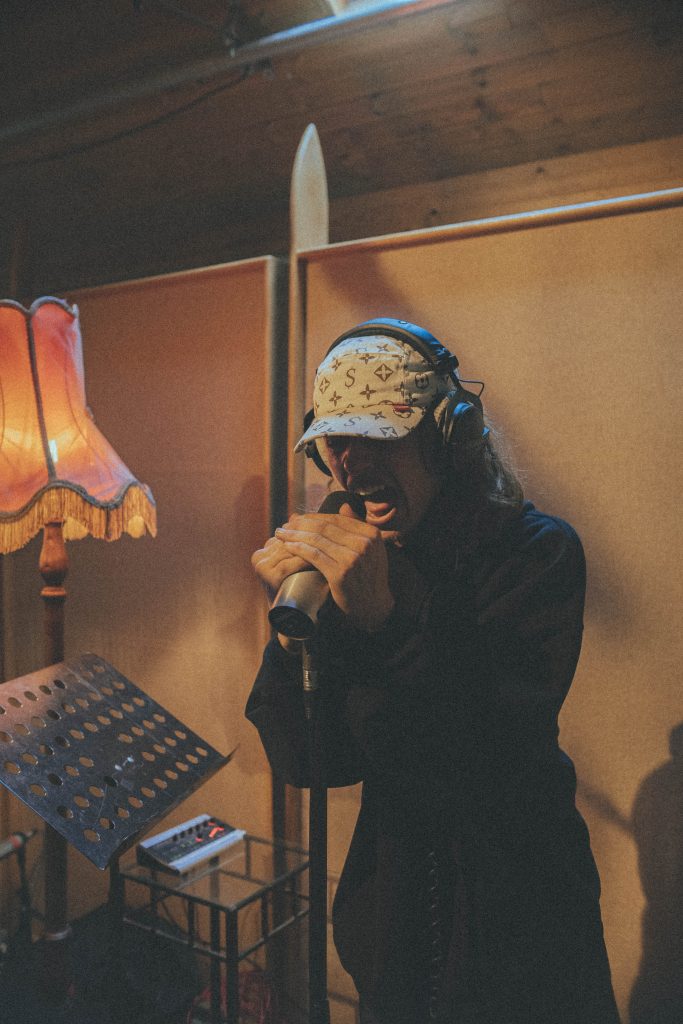 5) She Makes It – We actually entered the studio with pretty much no lyrics for this one, in true slack BHC style. We usually go into the studio with everything written but sometimes it's good to go into a studio and utilise the creative atmosphere to write lyrics.
Special thanks to Peter Miles at Middle Farm Studios, an unforgettable place to make music… and smoke weed.