As die-hard music fans, sometimes it's not enough to just play our favourite songs on repeat over and over. Sometimes, we want to go behind the scenes and know everything there is to know about those songs and the artists behind them. (Not in a creepy way, of course.) MAVICA – the stage name for multilingual singer-songwriter Marta Casanova – just released her debut LP this past Friday. sometimes a person never comes back (but that's okay) is as delicate and honest as it is lush and ethereal. Through ten tracks, MAVICA explores themes of love and loss, and the inevitable personal growth that comes from both. Below, she offers some behind the scenes insight into the making of each track, as well as some exclusive pictures from the experience.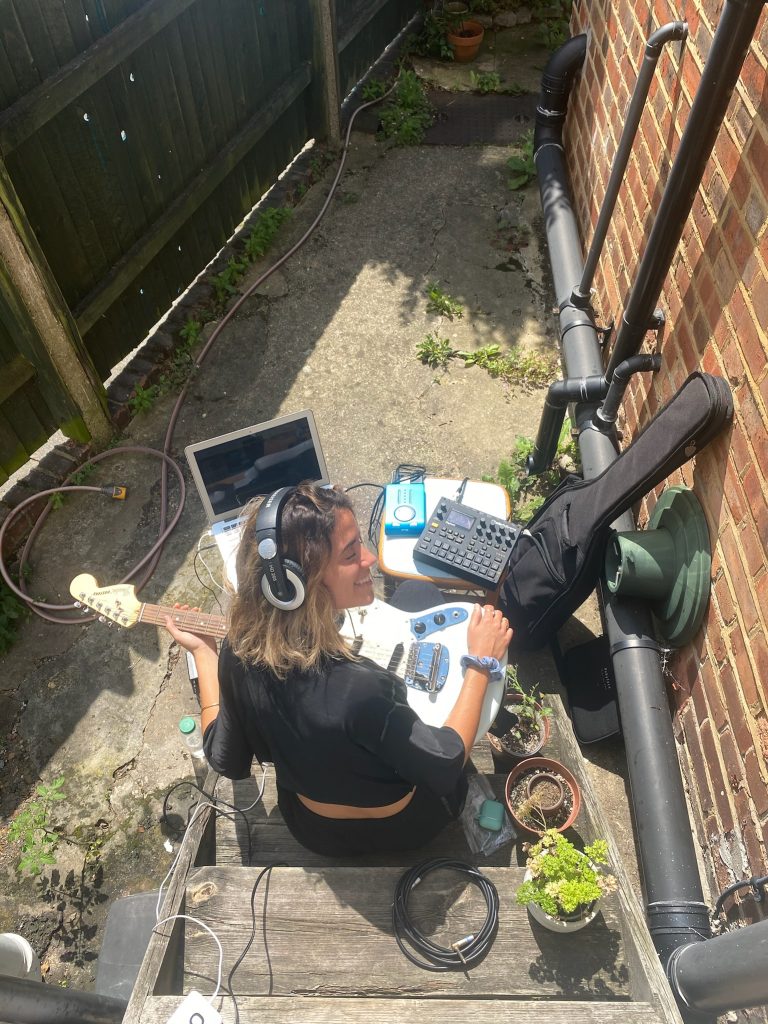 are you back?
This one was a special one for me as it was the first electronic song I had ever produced. It was also my first time programming drums and I found it incredibly challenging to match the vibe with the rest of the song. I was also experimenting with this new baby I bought, a Juno 106. I had so much fun playing with this! I felt like a kid in a toy store.
empty house (feat. Khazali)
For most of the time while making this song I was investigating techniques on how to make dark and haunting sounds. I would record random weird sounds to express the anxiety that this song represents. I put a crush in the song because the song is a metaphor of a friendship crushing and getting lost forever. I also got into a car crash the year before, so it was a very fitting metaphor for my life at that time! Haha.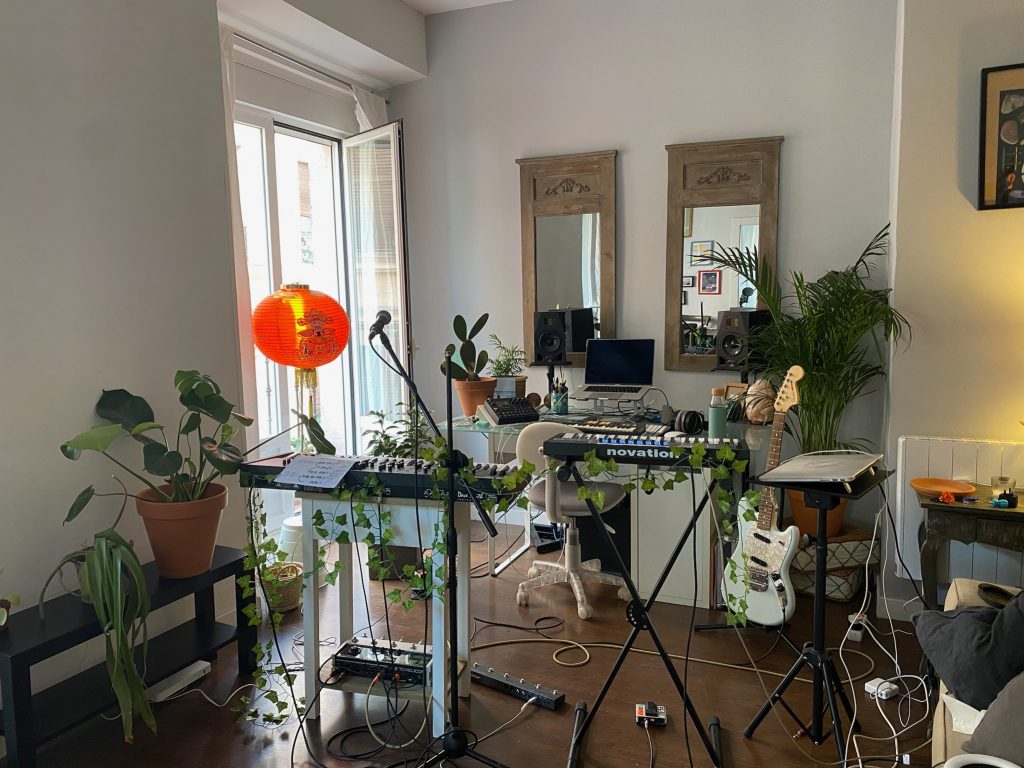 no puedo decir que no (no regrets)
I remember being in lockdown in La Manga, Spain and not being able to write a melody in English for this one. It's the first time I felt the necessity to look for the right flow in Spanish, which is so different from how I normally write. The reason why the song still starts with three English words is to remember to always push myself to write in creative ways and change my patterns.
sometimes a person never comes back (but that's okay)
I have so much love for this one! It's the last song I wrote for the album and after writing nine songs with synths I fell in love again with my guitar. It was such a nice close up of a chapter. Making this song felt like coming back home after being away for a long time. There were a lot of ups and downs while making this album and by the end of it, I could really use the support from my community so I asked my friends to sing in the last chorus with me as a way to bring the message of the album together.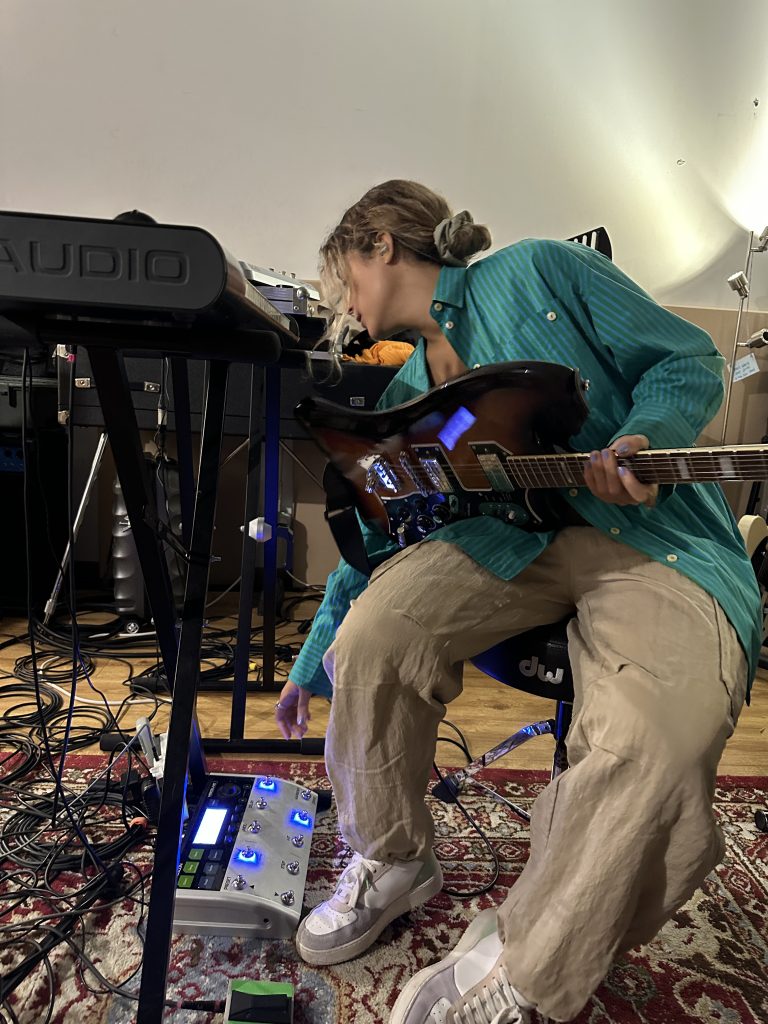 catholic school
Funny story is that when I was mixing the album I started hating the snare that has been on this song for two years! So the very last day of mixing revisions, I completely changed it for a random one I found on my old hard drive.
while falling
My friend Corina offered me to set up my studio at her place near Haggerston, London so I could keep writing when COVID hit! All I remember from that time is writing this tune day and night until I was happy with it! The cycling to get to her place through the canal was so inspiring. I still have many voice notes I recorded back then that are now part of new music I've been writing.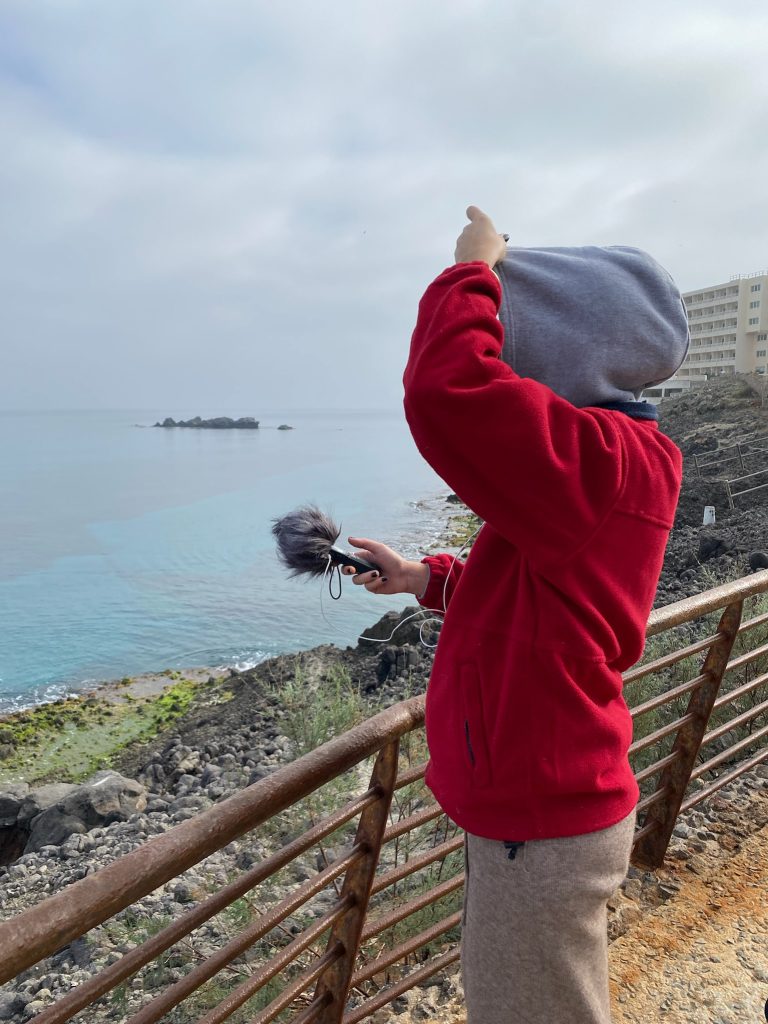 prisoners
This one came out of my chest. It's the first time I've felt like one of my songs didn't need more than my vocals and piano. The first take of the recording of the vocals is the one that stayed forever.
vietnamese soup
On this song I experimented a lot with stacking my vocals in a certain way to make them sound fuller and with a lot of texture. Something new I hadn't tried before but that I've been using in every song since then!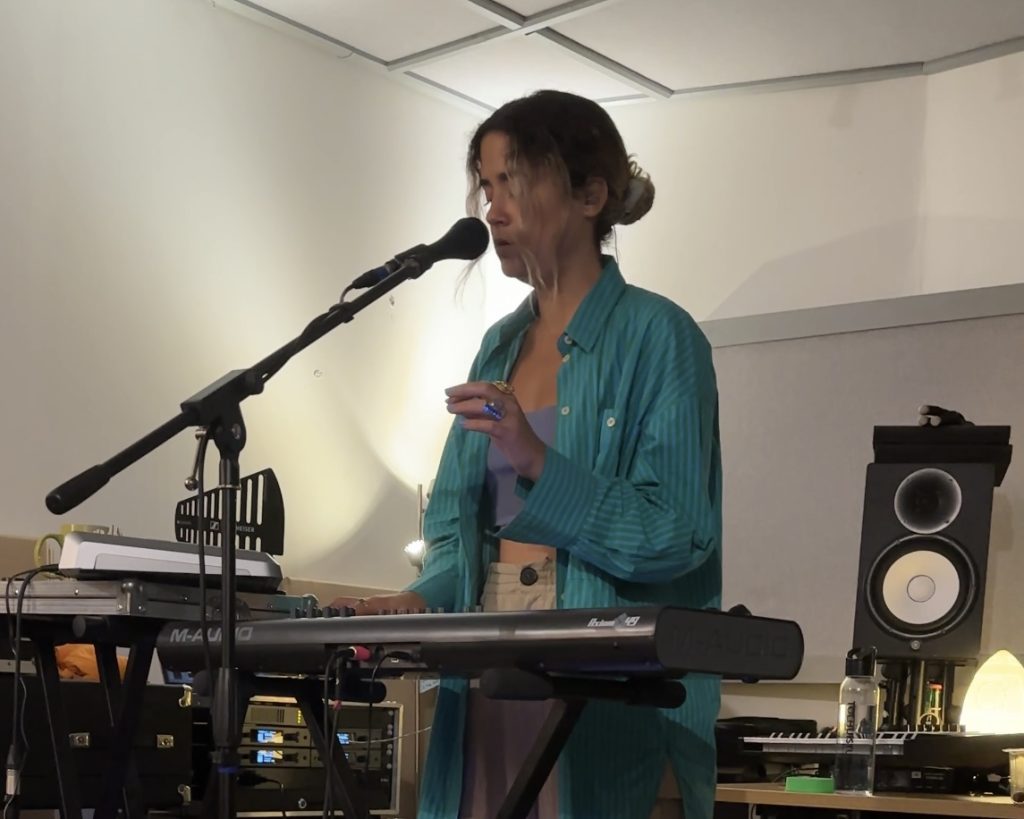 universe
I really struggled with this one. For the longest time I couldn't get it right and finishing it seemed impossible. I started asking my friends for help to produce it, so I have like 20 versions of it. Maybe I will release them as remixes some day. 
you could never do that
I made this song with PBSR, another amazingly talented artist and producer. One day we were just jamming together and came up with 'you could never do that'. Contrary to some of the other album songs this one was very easy and I had so much fun while making it.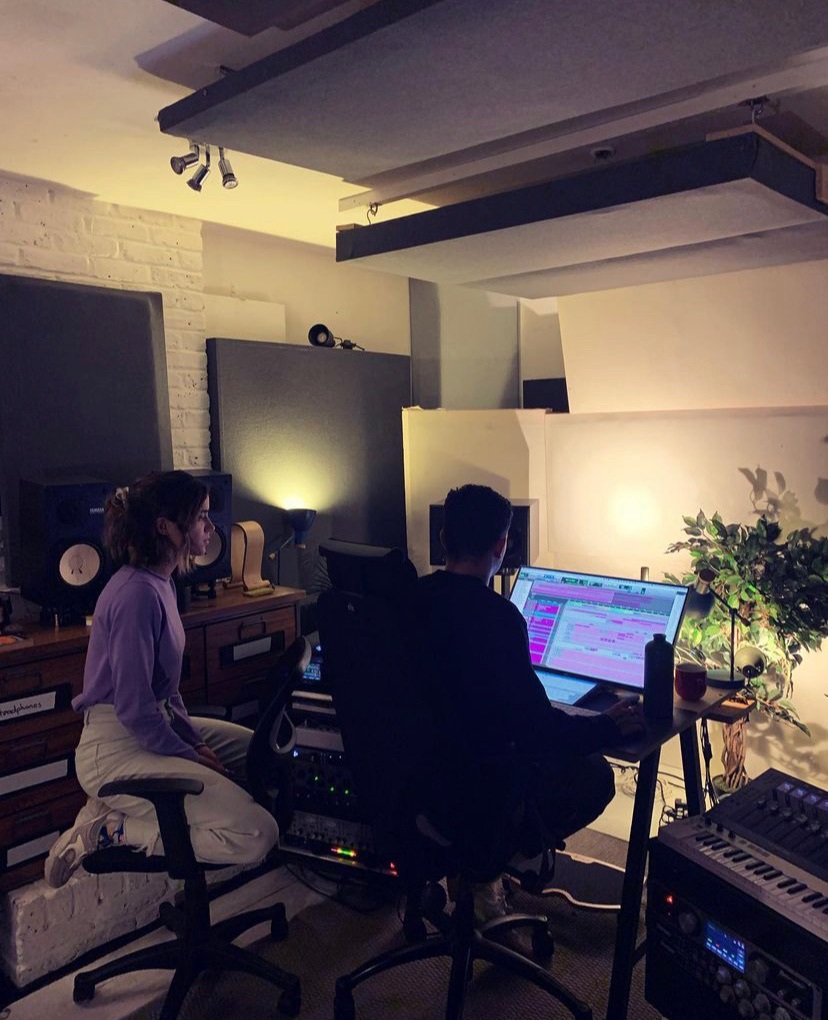 MAVICA's debut LP is out now and can be streamed on all major streaming platforms or purchased directly on their Bandcamp page.