Jesse Jo Stark is the face of Volume 5, with back up from Twin Peaks, Stella Donnelly, Yonaka and more. The magazine is available now from our shop.
The latest issue of The Rodeo represents one year since our first ever publication and to celebrate, we've made it bigger – literally – as we've increased the actual size of the magazine.
Our magazine is a great place to find your new favourite artists as we trace the globe, chatting to musicians from the UK, Europe, America and Australia.
We are delighted to welcome Jesse Jo Stark as our cover star, who's in the midst of writing her debut album – set for release this year. We chatted about that, growing up in La La land and Lou Reed. 
Elsewhere, we spoke to Chicago's finest Twin Peaks about pizza and their upcoming album, whilst Stella Donnelly admits beer is in fact better in Europe than it is Down Under.
There's also interviews with some of Britain's most exciting new bands including Yonaka, Calva Louise and Working Men's Club.
And as well as all of this, we hope to make you laugh. Volume 5 is crammed with more creative pieces than ever. There's a made-up festival and a made-up film, a recipe inspired by The Killers and a load of other stuff you wouldn't find in other music magazines. We like to think we don't take ourselves too seriously, and this is reflected in our writing style: often silly and occasionally quite funny. But we'll let you be the judge of that.
Volume 5 goes on sale next week.
Artists also featured:
Anika
Chastity Belt
Amyl and the Sniffers
The Beths
---
Subscribe for email updates on when The Rodeo print magazine goes on sale.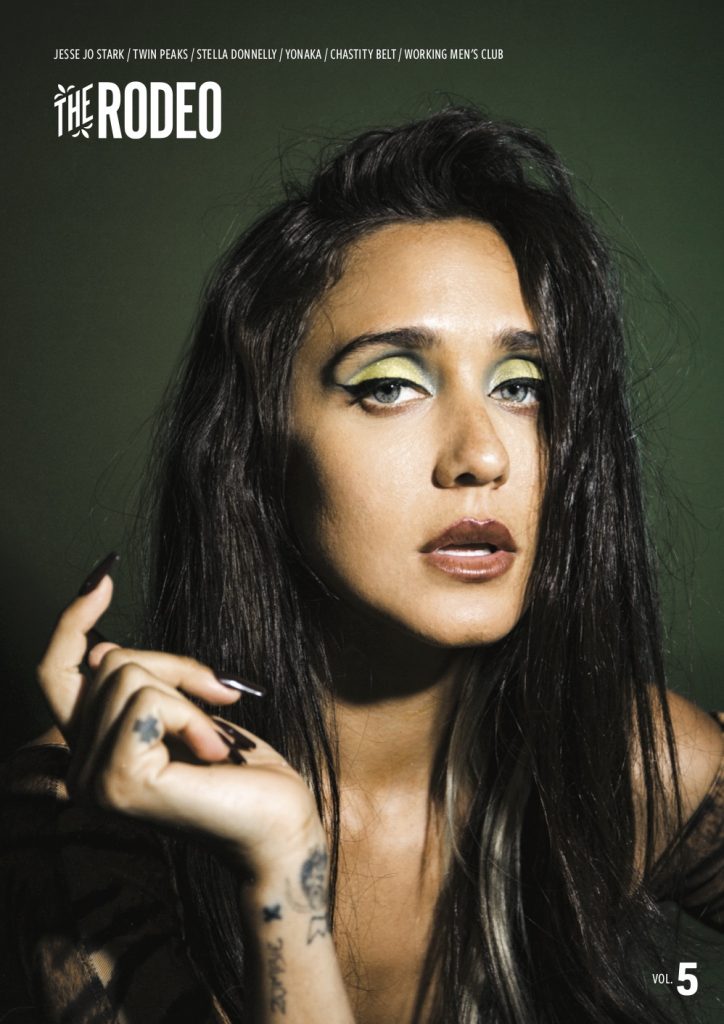 Cover photography by Dana Trippe