Brooklyn's Drew Citron has been on our stages for nearly a decade, fronting indie-rock band Beverly and forming the post-punk Public Practice, rocking every performance as she goes. Now, Drew's no stranger to her musical limits, embarking on a solo career and putting her heart on her sleeve for all to see in her debut album Free Now.
You have to play hundreds of shows to think 'Okay, I deserve to be up here and I'm not afraid to be up here.'
Where did your musical journey begin? What was the first instrument you picked up?
The first instrument I learned how to play was piano when I was a little kid. I had to take lessons, as many kids do, and it lasted longer than I wanted it to but now I look back and think Thank God! I feel like the piano gives you a really good jumping off point for any kind of music. It gives you a sense of rhythm and you can make sense playing with both hands. That's how I started writing songs actually, because I was just messing around on the piano.
Over lockdown I know a lot of people have regressed into old listening habits, have you fallen victim too?
I'm pretty much always an old listening habit kind person. I don't tend to be voraciously seeking new music as much as maybe I should be, like I kind of just listen to the same 20 bands constantly. I just come back again and again to the same things but it's usually just a cross-section of Elliot Smith, The Kinks, The Smiths, Joni Mitchell, Neil Young, and The Pixies.
Do you reckon what you're listening to at the time can influence what you write?
I really that's actually what inspires me to write music the most is just listening to things that drive me crazy and I think 'How do they do that?' I try and figure out how to emulate it in a way and make it my own.
Is there any song you wish you wrote?
'Only You Know' by Celine Dion.
I realised I'm not always just jealous of writing a song, but also the album artworks. Some ideas are just so good!
I agree! I'm on that train as well. It's very iconic, which is actually kind of a bummer now that everyone just streams and only listens to Spotify because you only get to see a centimetre tall image of the album artwork usually when it's meant to be seen large and beautiful.
In our zoom call, I could physically see exactly what she means. Just out of focus, in the top right of her Brooklyn apartment, you could spot record after record on a high up shelf, or as Drew called it 'her pride and joy'.
I installed the shelves at face height so I never have to get on my hands and knees to look at my records ever again. I spent a long time on this and all the bracket, this is the first thing I did when I moved into this place – face hight record shelf. I used to work at a vinyl retailer, that is not around anymore, called In Sound that was just a vinyl retailer shop so I got really like OCD about record cataloguing.
As well as being an avid record collector you have been in a few bands and now you're releasing solo work. What are the differences and strengths between group works and solo work?
I really really love being in a band and even my solo album is band oriented, like I'm never going to tour this record (hopefully if we get to tour again) I'm never gonna play the songs by myself. I love being part of an ensemble. Experiencing things together. Meeting a crazy guy at the merch table and talking about it for a week with the band. I love the experience of doing it with my buddies.
This album is a different path, I see as it's my heart on the line. It's my story and it's going to be interesting to see how scary it will be when the songs actually come out just because it's so much more personal and but I think it's an important step you gotta do it at some point.
It's kind of like visiting an old friend and it's nice that I don't have to be fully immersed in it anymore.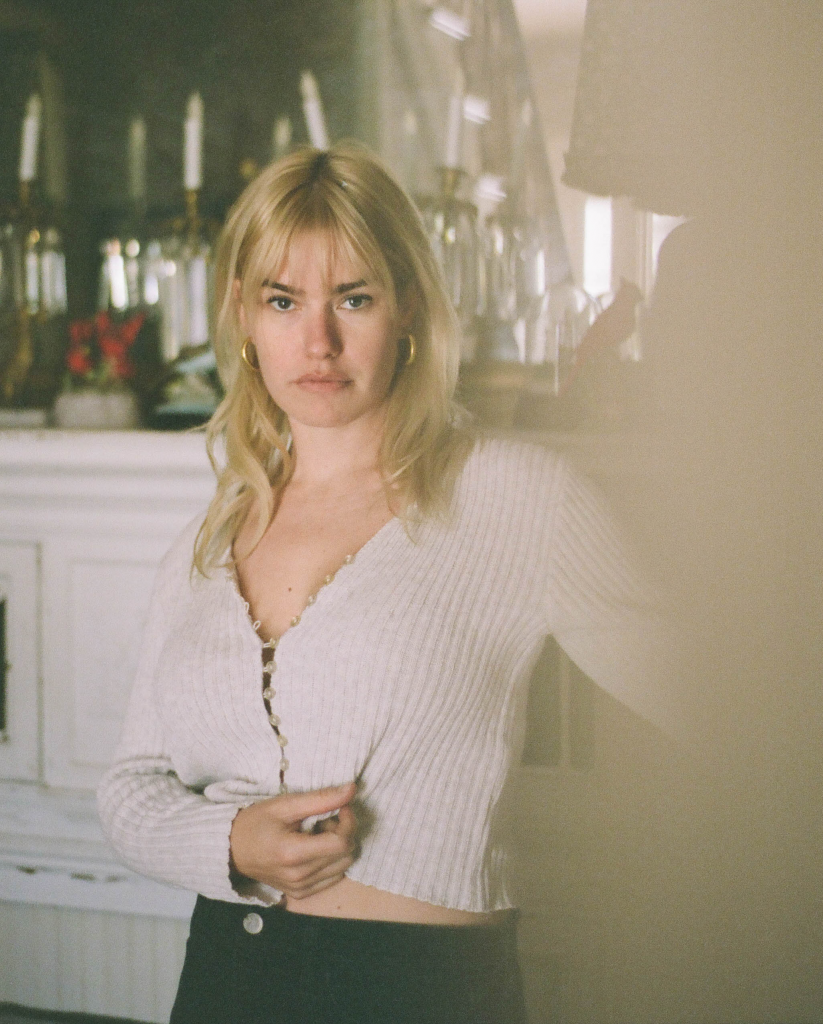 The new album's titled 'Free Now', is that more because you see this solo work to make you feel free musically, or is it more a personal freeness?
It's free in the sense that I got out of a really long relationship, and when you move away from a partner you're really going through it and thinking 'How am I ever gonna get through this?' and then you just … do? There are so many people that are going through crazy shifts in a life right now especially with COVID and I think this being 'free' is a pretty universal experience that we all go through.
Putting that raw emotion into an album, did you ever feel nervous pouring yourself into your work?
Well, how can you judge the amount of emotion in it y'know? All of my favourite songs are extremely emotional. I'm happy that I was able to put it all on the line and I think when I perform it I can dip in and really give my all. It doesn't have to be as heavy as when I was actually going through it, which at this point was pretty long ago, because this took a long time to produce. It's kind of like visiting an old friend and it'snice that I don't have to be fully immersed in it anymore.
So it's like a chapter in your life? Do you think we'll get to see another chapter in your story soon?
There is going to be another album because I honestly lost my mind when quarantine hit *laughs*. We were supposed to go to SXSW and then Public Practice were meant to go to The Great Escape and everything got cancelled obviously and I just thought 'Screw it I have to use my resources and I have to be productive!' I think everyone had a burst of energy when they realised they couldn't leave the house at the start of lockdown and so I did a ton of writing in March and it yielded about an albums worth of stuff that I'm kind of sifting through putting the finishing touches on it. I'm hoping to have something to release this time next year when we can play shows again because we're actually planning on coming to the UK.
Some of my favourite venues in the some of my favourite venues in the universe are in the UK. My favourite venue in the world is the Brudenell Social Club in Leeds, I think it's such a special place! I've played some really memorable shows there. There's just a lot of like great community centres and places in the UK that really school local music and developing artists and seem like they're in it for the right reasons. We have the same thing in Brooklyn, like we have a lot of awesome venues here and local musicians so I really hope they all survive.
Places artists can discover themselves?
Yeah because it's still exciting to be a new band in Brooklyn. There are so many places to play and the more you play, the more it becomes a scene. There is always a venue for any kind of music and there is always a scene for you and that's really awesome. They're like shooting stars just bringing some life to the town.
Speaking of bringing fun, your music video for Summertime is filmed as a shot for shot recreation of The Kings of New York. Of all films to recreate, why this crime thriller?
The only reason we did it was because my friend Jim, who directed it, really wanted to recreate the opening scene of this movie because he t always wanted to do it. So, of course I said "Yeah you're a genius, this is going to be beautiful." In it I'm posing as the Queen of New York and it makes sense as a comeback music video. Ahhh, I just love making weird films with my friends.
What has the reaction to your singles been like so far?
So far it's been really awesome and positive. People have been crawling out of the woodwork just to drop a line and it's been really refreshing.
I've been playing shows for over a decade and the amount of stage fright and fear and self deprecation, and honestly misery, that went into getting on stage when I first started. It's not to be brushed off, it takes a long time. You have to play hundreds of shows to be like 'Okay I deserve to be up here and I'm not afraid to be up here.' 
You never hear artists talk about that, or talk about any hesitation on stage?
I think it's so good to be honest about that. I very much did it on my own in terms of who do I want to be collaborating with? What bands do I want to join? How can I lend my talents to this? It's been a long road because no one really mentionss that struggle. You never hear the hesitation it's terrifying.
Is there any other advice for up and coming artists you think is vital? 
Don't listen to anyone, just be yourself. Go easy on yourself, if you don't feel like doing something then don't do it. So much of like performance and music is external and performative. Especially on social media it feels like people are caring about the post more than the music itself? Just do it for you and have fun man.
Listen to Drew Citron on Spotify and Apple Music. Check out our latest magazine featuring Declan McKenna, Shame, L.A. Witch and more HERE.