We've all been doing things we wouldn't normally do in our past year of floating in and out of lockdowns, and TWINKIDS' Matthew Young has tried it all.
"I've been reading a lot, running a lot, cooking a lot. I teach kids piano, as well as songwriting and production, so I've been doing a lot of that virtually. It's super challenging but it's slowly, slowly getting back to being in person so I think the hardest part, in terms of that, is over. The beginning was super tough – five year olds on Zoom, you know? But mostly, I've just really been trying to put time into some of the things I didn't have time for before the pandemic."
One of these things, he tells me, is ambient music. It was the only genre he could listen to in the beginning of lockdown, due to consistent feelings of stress and negativity. Far from the typical dancefloor tracks of TWINKIDS, this difference seems to be what drew Matthew to these sounds the most.
"Before, maybe I was operating in this idea of 'you have to have the listener's attention, 100% of the time' and I think I've kind of let that go during this period. Maybe music can serve a different purpose sometimes."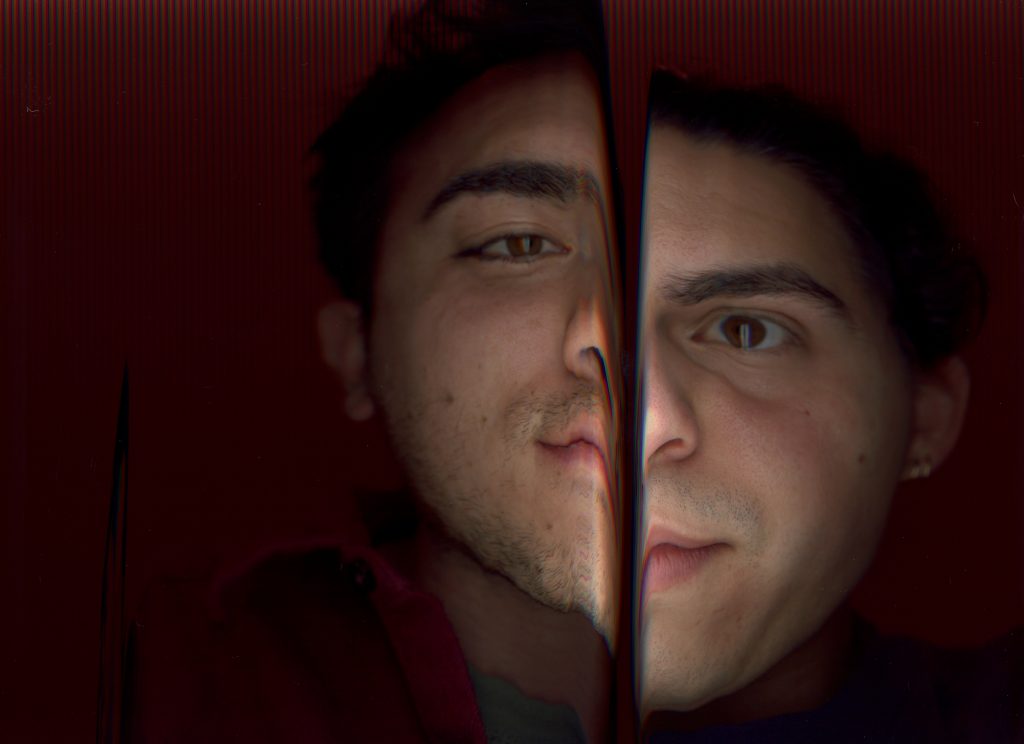 This change in mindset has also influenced Matthew in a production sense, too. "What I'm making now has been much more therapeutic for me. It's like, 'what sounds do I need to hear today?'. Or sometimes, I'm just trying to emulate some of these ambient artists I've been interested in. I just think, 'how did they make this? How can I make this for myself?'"
This new-found love for the genre has slowly crept into the new TWINKIDS album, Nobody Likes Me. Sonically, it's all catchy synths and ethereal layered vocals that combine to create a solid contender for the perfect summer soundtrack. However, it's the ambient sounds towards the end of the album that sets it apart from the rest.
"A lot of the music from this album was formulating before the pandemic hit, and so maybe 50-60% of it was already there. So for those songs, there's really one that I think was super influenced by ambient music and the idea of sitting on one sort of texture the whole time." 
When I enquire about the length of Nobody Likes Me, he laughs. Unusual for a band's debut, the album is only seven songs long.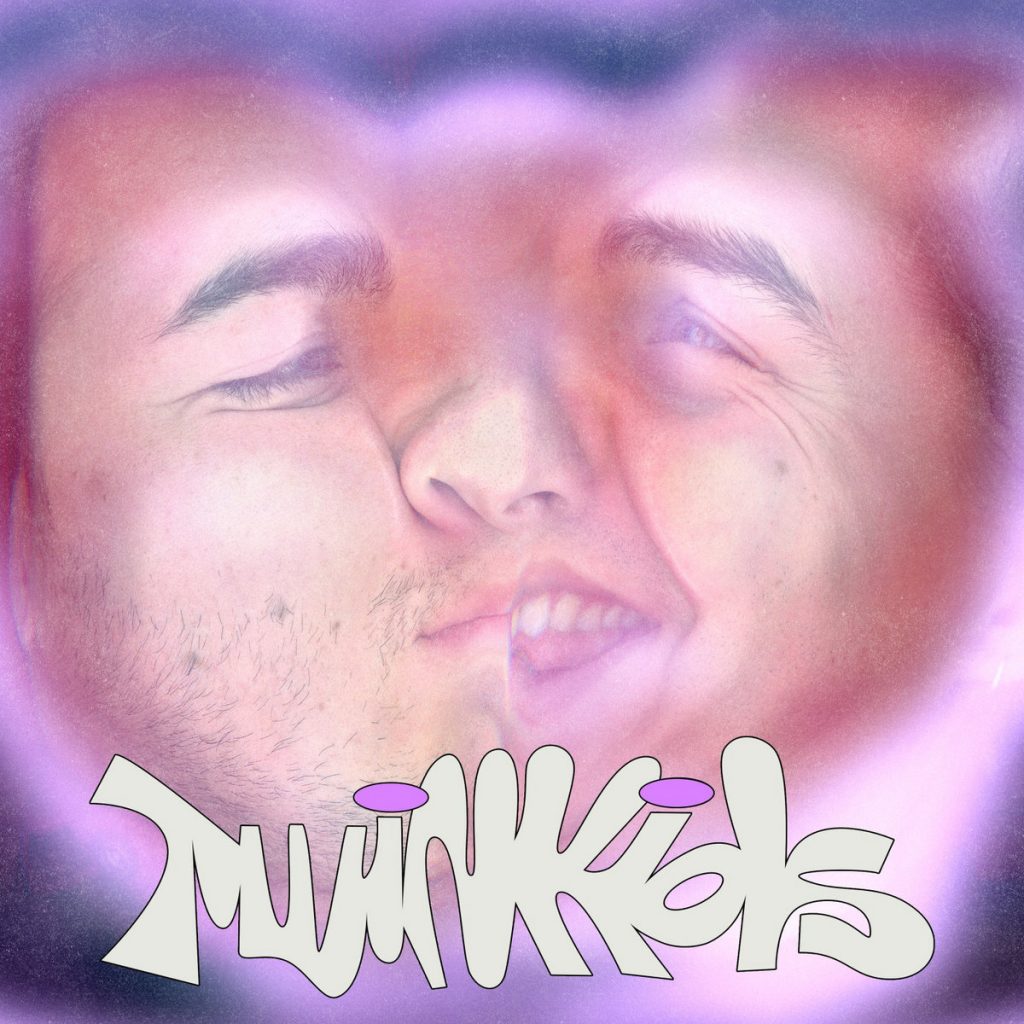 "We really brew and take our time with our songs – we're both perfectionists," Matthew admits. "We haven't released music since the end of 2019, and it was only a four song EP. So as soon as we felt that we had enough songs that are worthy of people hearing, we wanted to put those together and push them out. Also, it just kind of happened that they all thematically fit, and it felt like a complete story that we could package together."
From the self-deprecating title alone, the thematic narrative of TWINKIDS' debut seems clear. Like the rest of their music, the album draws on the more negative feelings of life, something that Matthew and Jin both connected to strongly. Nearly every song is dripping with self-hatred and anxiety, with questions like 'am I good enough for you, baby?' repeating several times in '911 I'm Sad', and 'is that why nobody likes me?' following a selection of proposed scenarios in the eponymous title track.
"We're both really interested in talking about topics that you don't associate with pop music or dance music. What happens when you pair those negative and painful scenarios with something that feels really good, or makes you want to dance?"
Maybe music can serve a different purpose sometimes…
He cites the Swedish electro pop performer Robyn as someone they're both fans of, and somebody who juxtaposes these two elements perfectly. Her impact on the album seems clear; it takes multiple listens to look past the upbeat electronic beats and pick up on the heartbreaking lyrics.
"I feel like some of her songs are really painful, like 'Dancing On My Own' and 'Call Your Girlfriend'. They're so big on the dance floor and feel so euphoric, but at the heart of them there is a lot of pain. It's kind of like dancing through the pain."
Matthew's own highlight of Nobody Likes Me takes a step away from these feelings of insecurity and pain, though. In the album's narrative, 'I'm Not Confused' is the perfect kind of light at the end of the tunnel. With reassuring words and an optimistic sound, the final track is the song that fills you with hope.
"The whole album is about self-doubt. All the songs are the words you tell yourself when you're in a really bad place. But at the end of the album, 'I'm Not Confused' is like an antidote to all of that pain. It's really still for the first four minutes and at the end it explodes into a euphoric 80's synth pop type thing. In my mind, I see that as closing our shows."
I want kids to hear us singing about boys and know that it's okay to sing about boys too…
We move onto the other important theme in their music: their sexuality. TWINKIDS' 2017 EP, Boys' Love, is inspired by a Japanese manga genre of the same name. More commonly known as Yaoi, Boys' Love is categorised by the depiction of romantic relationships between two boys, and is often targeted specifically towards a female audience. It was this release that signposted the beginning of the duo incorporating their sexuality into their music, and the title was what allowed them to emphasise its significance.
"At that time we were just starting to explore our queerness through songwriting and sound. We had a few songs released already and it wasn't that we didn't want to share our queerness, but we didn't want to make it the whole story. But as we went on, we were like, well, that is the whole story. We can't separate our music from our queerness, so it felt like a perfect title in many ways. Boys' Love – is it love between two boys? Is it the love of boys in general?
"On top of that, the title really brought in Jin's Japanese perspective and tied in his experiences growing up in a conservative culture, yet having one aspect of himself being subversive. I think Japanese culture has these little pockets of progressive and subversive forms, and I think that's what we latched onto."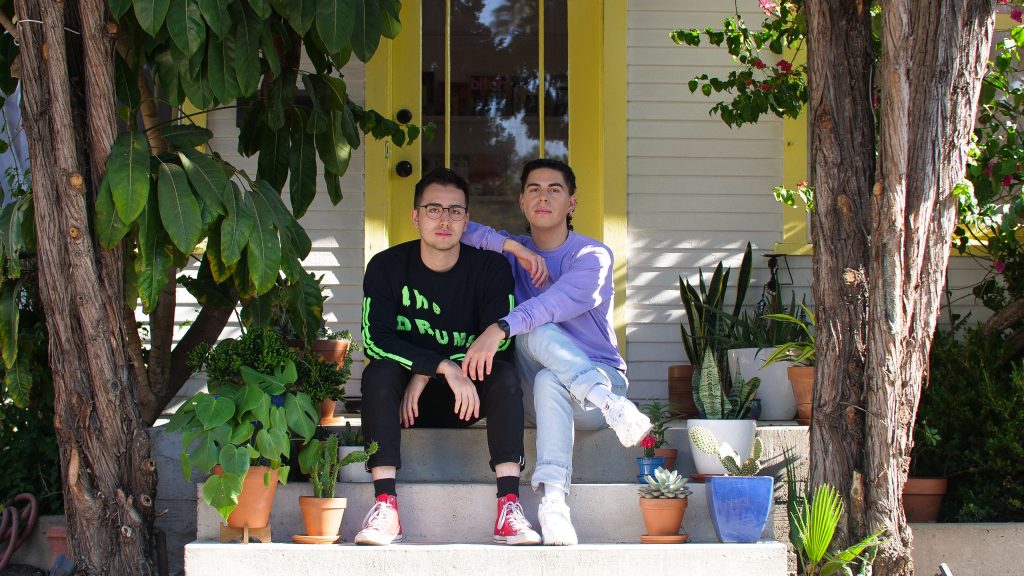 The discussion of sexuality in music is something the band regard as highly important, and the sense of togetherness created by the queer community is something Matthew cites as being influential in his own experiences. It was music that allowed him to feel powerful, to discover self love, and to ultimately come to terms with his sexuality.
"We have artists like Troye Sivan and the band Muna, that are using whatever pronouns they're dating in love songs and in sex songs really openly. l'm not sure that we had that in 2015 as much, when Jin and I first started releasing music. I think it's really important to be part of that movement, even if you're not singing a song that's on the nose about your queerness. For me, having the agency and freedom to sing a love song that has he/him pronouns for its subject, or even to use the word 'you' and know I'm singing about a boy, is important. I'm excited that we have that now, and that we get to be part of that. I want kids to hear us singing about boys and know that it's okay to sing about boys, too."
So what can we expect from TWINKIDS in the future? The band are extremely keen to tour again, particularly after their success opening for Matt and Kim in 2018. Los Angeles trio Muna comes up again when Matthew notes he'd love the opportunity to tour with them – their similarities in themes and production styles, alongside his complete adoration, are what he believes would make them the perfect choice. Whilst touring remains a distant dream though, the band maintains their focus on creating potential new sounds.
"Of course we're hoping to continue releasing some music in the future," he concludes, "but I'm really excited for people to hear these songs from Nobody Likes Me; I think they represent some of our best stuff, and I hope people respond to it well."
Pick up a copy of Nobody Likes Me directly from the band on Bandcamp.