There's a lot about underground bands touring that the average person can't wrap their head around. It's sort of a running joke amongst musicians that you can't possibly understand it unless you're in it. To any outsider, the scales of time are just too unbalanced to make any logical sense.
"It's kind of a ridiculous thing to do," Mariel Beaumont – Church Girls' singer – laughs. "We do so much work ahead of time, then all the travel, but the actual event is, what, 30-45 minutes at most? It's great though, obviously. There's something about the routine that we all really enjoy – that's not always easy to find."
At the time you're reading this article, Church Girls is blasting through Europe in a rented minivan. An endless amount of logistics go into planning something like this, a fact I was always curious about. On top of renting equipment, booking hotels and securing visas for the UK shows, they've been busy figuring out what the COVID regulations are for each country as well.
"We love touring of course, but now there's a new anxiety around it. It's really got us thinking about what's worth it for us rather than just going out on the road and playing. It's not a bad exercise."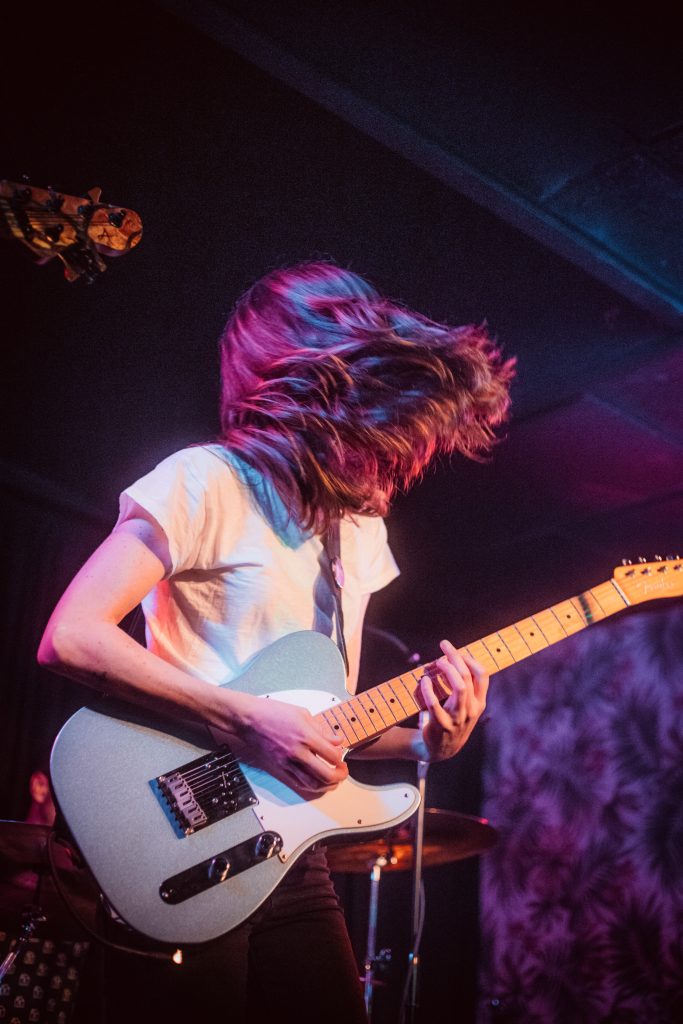 I first met the Philadelphia, Pennsylvania based band back in March. Mariel reached out to my band about joining a tour date they had planned in our city of Albany, New York. My guitarist, being a Church Girls fan already, immediately replied yes. It didn't take long for the rest of us to become as enamoured as he was. Their infectious blend of pop-rock-with-an-edge is a perfect formula for the stage. And now, they're on the precipice of five nights in the UK to wrap up an ongoing European tour.
"This is one of those tours that's been scheduled and rescheduled about five times since 2020," Mariel laments. "So, we're happy to finally be getting out there. The UK portion was booked by our label over there, Big Scary Monsters. We actually played the UK back in 2018, but we were a greener band then. This time, having the support of Big Scary Monsters and a little more of a UK presence, we're really looking forward to it."
Mariel founded the band back in 2014, after her songwriting began eclipsing the open mics she was performing at. Once interest from local radio stations and show promoters grew organically, she realised she needed a band to embark on this journey with.
"I wanted to take it more seriously and start touring," she remembers. "I needed to find band members that were game for that – people that were down to leave for weeks at a time, which isn't everyone, as I'm sure you know. Over the years, people would stick around for a bit and then leave because touring would get to be too much or whatever.
"Whenever we would need a new player, I would post on Craigslist. I met everyone in this current lineup that way – they turned out to be incredible bandmates and great musicians. It's been a pretty solid lineup now for a few years. I'm sure you know that putting a band together with people who are really good at writing and who you enjoy spending time with is not the easiest task!"
Over the last two years, pandemic-be-damned, the quartet has released two full-length records, the most recent being Still Blooms, songs from which will comprise most of their UK sets. The album, like so many we've heard in recent memory, came from the sudden need to pivot after a six-week tour in March of 2020 was abruptly cut short due to the big C.
"I haven't been home alone with my own thoughts, working on music for that length of time ever in my life," she laughs. "In some ways, it got us all thinking more about the songs, letting them sit longer, and spending more time working on each one. It was a really good practice, especially for me. There can be an appeal, with the ease of putting stuff out, to just throw songs at the wall and see what sticks. In some cases that's not the worst strategy, but I'm starting to think more about how to make songs as good as we possibly can before we put them out."
One of the songs the band are particularly excited about is their recently released single, 'Telepathic Mind', which they will be performing live for the first time on this European tour. With its elaborate guitar hooks and magnetic vocal melodies, the band's chemistry is on full display. Mariel notes that it was a natural choice for a first single, and one that didn't take long to come together at all.
"We really just recorded it at the end of February, beginning of March – we knew we wanted to get something out before our European tour. When you're writing, recording and releasing an entire record, it's a really big project. A lot of pressure. So, we thought it would be a cool idea to release a few singles [instead]. Mitchell [Layton, guitar] and I are the primary writers of the band. He's one of those guitar players who will record a million riffs and ideas that are all amazing and send them to me. I'll listen through all of them and whatever grabs me off the bat, I'll pull it into Pro Tools and begin to work on a vocal melody or whatever.
"For 'Telepathic Mind', I remember hearing that opening riff he sent me and was immediately grabbed by it. We kicked it back and forth for a while and then brought it to the band. We all seemed to gravitate towards this one and thought it was a good first single."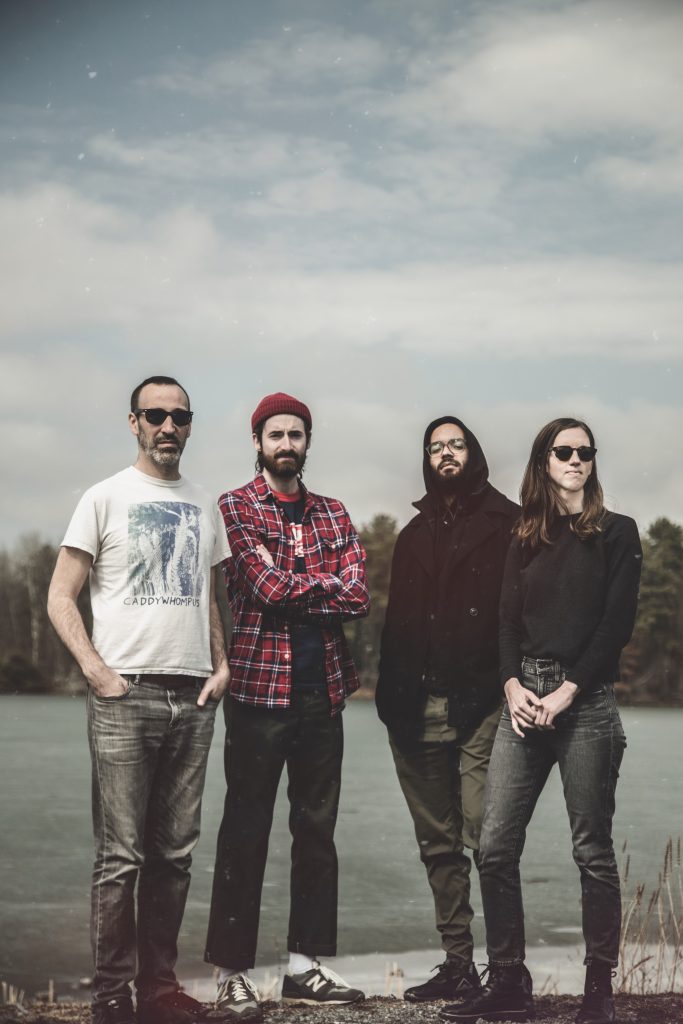 Recorded at SeventyFiveSound in Winston-Salem, North Carolina, 'Telepathic Mind' is the first of three new singles the band will be releasing this summer. The band began working on these new songs with producer John Pfiffner immediately after returning home from a tour this past December. When a subsequent January tour was cancelled due to Omicron, it was almost serendipitous that they pivoted from their normal approach and dive in headfirst.
"Before COVID, when we were playing more often, we could play some new things on the road before recording them," Mariel tells me. "But in this case, since it's been a little weird to schedule things, we haven't had as much opportunity to road test things first. Luckily, since we've done quite a bit of touring and playing together, we've gotten a better idea of the types of things that people respond to live."
Next week, you'll have the opportunity to experience Church Girls firsthand. For fans of bands like Hey Mercedes and The Hold Steady, this is a no-brainer. Their authentic and charismatic performances are not to be missed, and we here at The Rodeo know that you'll give this young American band a warm, British welcome.
Catch Church Girls in the UK on the dates below, and stream their new single 'Telepathic Mind' on Bandcamp, or your streaming platform of choice.
| | |
| --- | --- |
| Tues, May 24 | The Prince Albert – Brighton, UK |
| Wed, May 25 | Tiny Rebel – Cardiff, UK |
| Thurs, May 26 | Night People – Manchester, UK |
| Fri, May 27 | Wharf Chambers – Leeds, UK |
| Sat, May 28 | Signature Brew – London, UK |