This article was originally published in The Rodeo Mag Volume 9. If you'd like to purchase a copy at 50% off please visit our shop by clicking HERE.
"Err yeah," singer Asha Lorenz says as I catch her rustling a pack of crisps. "You caught me. Doritos, hot and spicy."
It's lunchtime and Asha's hanging out with Louis O'Bryen, the other half of Sorry's writing duo. They're preparing to record "some live thing", getting regular cuppas sent up to their makeshift recording space: Louis' bedroom.
Home's a humble setting for a band supposed to be having their big year. With the release of their critically-acclaimed debut, 925, a string of North American dates planned and a coveted first outing at Austin's SXSW in the diary, Sorry were set to catch a break. Inevitably, that didn't happen.
"Well, we weren't trapped, but we got to New York and in the space of two days coronavirus had exploded," Asha explains. "We played the New York show, just about, and then we left the next day. We were lucky not to get caught in America."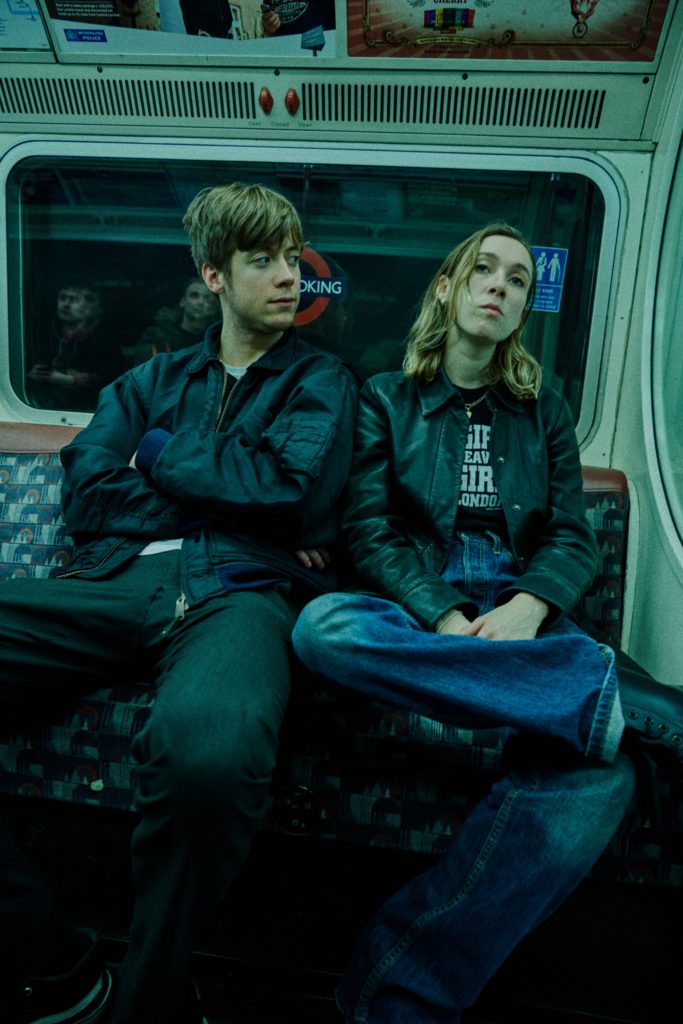 Asha and Louis have known each other since school. Their early friendship consisted mostly of casual teasing, Asha cutting one-liners about Louis' luscious locks, but the pair broke bread over a shared passion.
"We started making music separately at home, and then we both put stuff up on Soundcloud. I just made songs for people: if I wanted someone I liked to hear it, I would write one for them."
Stumbling across their drummer skateboarding in a Sainsbury's car park, and finding their bass player somewhere down the back of the settee, Sorry formed in 2015.
Since, they've been creating 'collage music': a distinctive cut-and-stick mix of dad rock and lo-fi hip-hop, first established on their bedroom mixtapes, Home Demo/ns Vol I and Home Demo/ns Vol II.
"We started the mixtapes as a fun project. We were always making demos and writing lots of songs, so we had lots to put out. We should be putting another mixtape out in the next couple of weeks."
Accompanying the mixtapes is a series of music videos, created by Asha and school-friend, Flo Webb. The videos explore a variety of off-centre scenes: cowboys firing air pistols, vampires playing chess and a guy getting ripped after finding out his ex has a new boyfriend.
"I think the visuals gave the songs more layers," Asha says, keen to go into detail. "If you do a new movement [on film], say a new rhythmic edit, then it can make a new musical pattern, adding more layers and making the songs hit harder. Videos are just painting the colours and the scene more, so that each song has a different atmosphere, its own little different world that you can step into."
Mixing surrealist horror, sex and comedy, the mixtapes certainly create a 'different world', one that's directly inspired by the music itself: "We always think of our songs as a colour, usually the same one," Asha explains.
"With videos, we use that song's colour and go out and film something. [The narrative, tone and style] usually comes together after we've finished filming, which is something that we like to do generally: make sense of things after. Any part of our work can be a puzzle at the time, and afterwards we make the different bits fit together and turn into something new."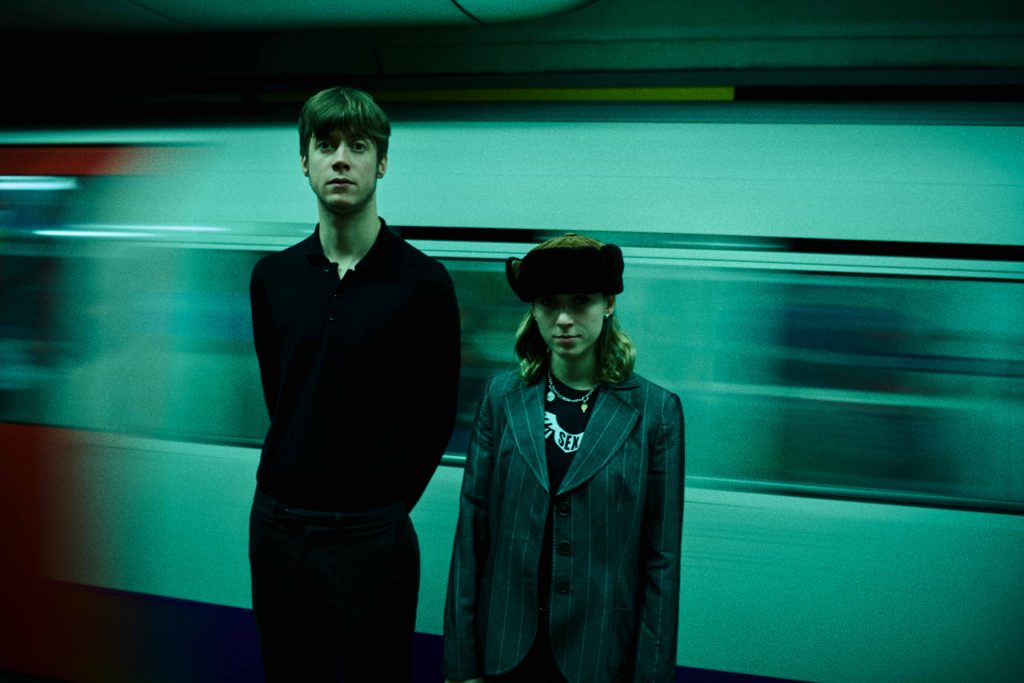 Asha makes it seem easy: just film something and put the pieces together later like a jigsaw. But, far from care-free, she's actually a perfectionist who stresses over minute details in her work.
For their debut album, Sorry spent nine-months recording, mixing, rerecording and remixing. Asha in particular, who's self-diagnosed herself with F45 disorder (a condition where you struggle to make decisions), found it difficult to let go.
"I would just be changing a drum pattern everyday for four days. Sometimes, I'd be listening to a song and be like 'This is so shit, what the fuck is this?'. But then, I just had to be like… 'Alright, I think that's fine now'.
"It got to a point where I had to just step back. But, I don't really know… My opinions are always changing about songs so it never feels like they're finished."
Wondering if she'd still go back three months after 925 was released, Asha tentatively answers: "Probably… I've tried not to listen to the album too much because I know that if I heard something I didn't like then it'd really annoy me – I can't change it anymore."
Perfectionist or not, any full-length debut is a learning curve so it's perhaps unsurprising that Sorry found it tough. Listening to the result, Asha's hours of tweaking nevertheless pay off, and the band's gritty-but-funny character shines through.
On 'Rock 'n' Roll Star' and 'More' Sorry poke fun at bravado and machismo. While on 'Starstruck', Asha's brazen and guttural 'Yuck' sums up the band's laissez-faire, anything-goes attitude: something that Asha was keen to capture despite her endless worrying.
"I don't like saying things [in songs] that have too much meaning, because I don't think they do – not within our album anyway. Some of the songs are supposed to be a bit tongue-in cheek, and some of them are sensitive underneath. It's just fun to use a bit of comedy and let our character come through."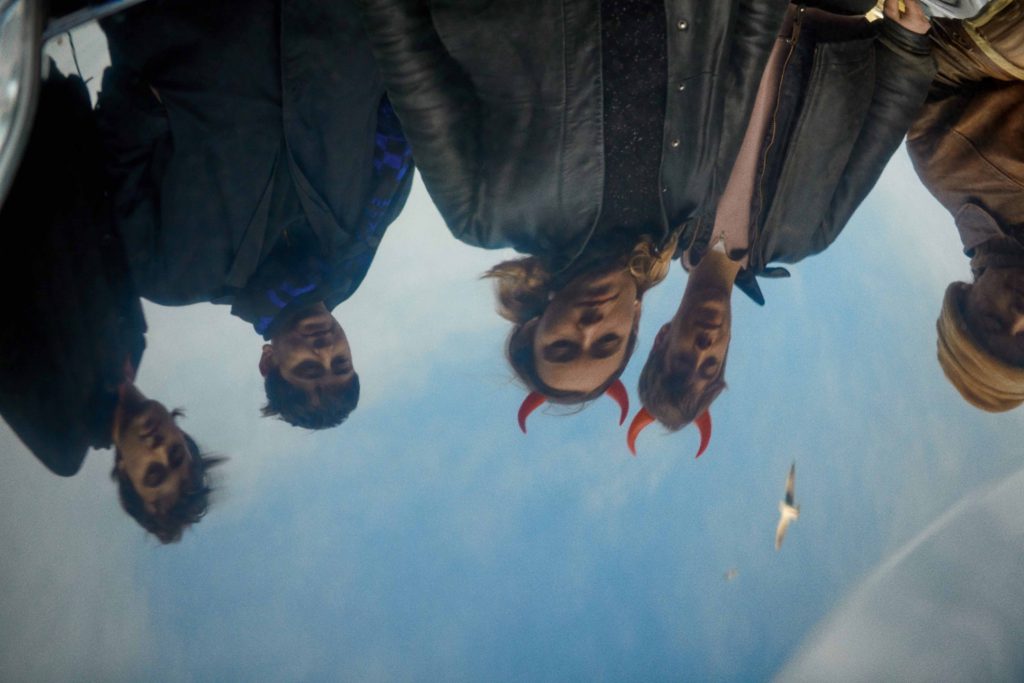 Part of translating their character came down to the recording process. Uprooted from their usual DIY approach and shoved into a high-tech studio, Sorry grew frustrated, feeling that the space threatened the creative freedom provided by their own four walls.
"In a studio, it's annoying because you don't have control. At home, me and Louis do all the production ourselves, so we know how we want it to sound. It can be frustrating in a studio when you can't get it to how you want it to sound. [In the end,] we decided to record half of the album at home with some bits in the studio – the studio does make the songs sound a lot fatter."
Happier at home, Asha and Louis were keen to find ways to hark back to their makeshift beginnings, including snippets of their early demo recordings.
"Our producer James Dring (Gorillaz, Lana Del Rey, Nilüfer Yanya) is into demo sounds, so he just tucked in whatever we wanted.
"For some of the songs, we recorded drums in the studio but ended up using the ones we [recorded] at home. I feel like sometimes, if you've already done it and it sounds good then it's just stupid trying to reproduce it, it doesn't have the same feeling."
Sorry's production, a reflection of who they are as a band, became the standout quality of 925. Using saxophones, samples, strings, glitchy hi-hats and acoustic guitars they created a rough-around-the-edges sound that's become synonymous with the four-piece.
"I don't really like when songs sound too polished, I just like how it comes out naturally. A song feels good when the things I've read in a book, heard someone say, or seen on TV collide and make sense as something new. That's kind of what happens.
"Neither of us are very good at reading music so it's fun to just treat our songs like a puzzle that starts to make sense after a while, if that makes sense?"
Resorting to rhetoricals, Asha seems stuck in her own puzzle. I joke that some artists put their creativity down to aliens beaming ideas into their head and she replies, laughing: "It does feel like that actually," – some rare certainty.
Puzzle or no puzzle, Sorry seem to have it all figured out. And, with their debut complete, attention turns towards the next jigsaw.
"We've started writing lots of new songs, and once we've got 10 we feel good about we'll be back in the studio, starting all over again."