The last time I spoke to Molly Burch was for Volume 5 of our magazine, in October of 2019. The Christmas spirit was already in the air. She was gearing up to release a carefully orchestrated holiday record, and her enthusiasm was so infectious, I immediately made a cup of hot cocoa and threw Home Alone on. This time around, the air was filled with something decidedly different. Hardly any spirit at all, to be honest. Despite that, she managed to craft a mostly uplifting and upbeat record called Romantic Images. I caught up with Molly over Zoom (because of course) shortly after the record came out at the end of July.
TJ: So you probably don't remember, but we actually spoke just before your Christmas record came out (Oct. 2019). How… have things been?
MB: *laughs* It's been up and down. But I'm really happy that my record is out and I'm trying to stay hopeful and positive about the future.
At the time, you were especially excited for three big Christmas shows you'd put together. How did that all turn out?
It was so fun. They were all very different shows, in New York, Los Angeles and Austin. It was a really fun time – I loved doing the Christmas album and promoting it. The shows were super fun and campy.
Have you been able to perform live much since then?
We were on tour right before everything shut down, supporting Tennis. That was the end of February, very beginning of March 2020. We played Red Rocks with them in June, and then we have plans – our first shows back are in September resuming that tour with Tennis.
That's great. And you've got a whole new album of songs to pull from – Romantic Images just came out. It's fantastic. I noticed that it's a very story-focused record, in that each song seems to tell a story around one common theme. Was that what you were going for?
I started writing it around the time that we last spoke (Fall of 2019). I was in the last year of my twenties, doing a lot of self-reflection about that decade of my life and thinking a lot about where I was at. I put a lot of that into the record. Also, my struggles with self-confidence and self-love and that whole journey. I wanted the album to be a positive celebration of love. I wanted the songs to feel uplifting and fun – that's where my head was at the time. So yeah, it was definitely written before the pandemic, haha.
I went through the same sort of thing a couple years ago when I turned 30. What is it about leaving your twenties that seems so… transcendent, and natural to write about?
Have you seen the Bo Burnham Netflix special (Inside)? He has that song about turning 30?
Oh yes. So good.
All the songs are so catchy! I loved it so much. Haha. I don't know – [30] just feels like such a milestone. I think even though your thirties are still very young, your twenties are just so formative and fun. I think you just change so much. In my twenties, I feel like I was such a party animal, and now I go to bed at like 8:00 PM.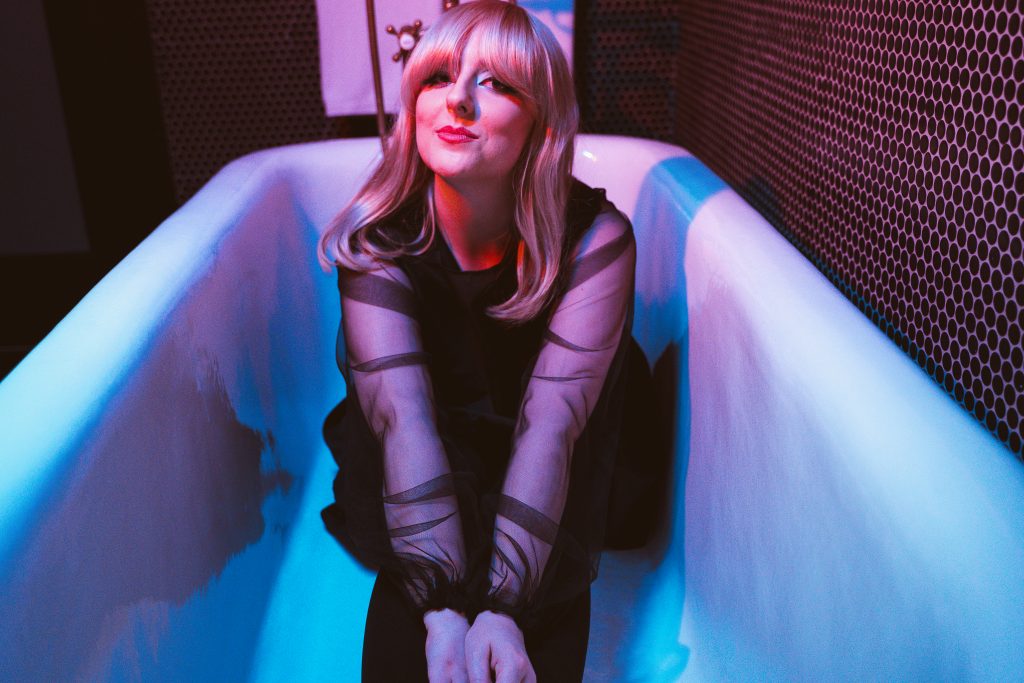 Haha, yes! That's definitely the biggest adjustment: bedtime. So you've turned 30, you have a very personal record ready and then the pandemic hits. How did the recording process play out?
I had finished writing the album before going on tour with Tennis. We had this natural break in the tour, and I feel so lucky we did because we were home when everything shut down. So, in that break I was supposed to figure out who was going to produce my record. I was going to fly out to LA and meet with this list of producers. I knew I didn't want to record in Austin because I had recorded my first two albums and the Christmas album here and I just wanted to experience something different. But then when everything shut down. It was probably a month into quarantine when I started to wonder, "How is this going to happen? How will I realistically and safely record this album?" I called Alaina Moore from Tennis for advice, and the first thing she said is that she and [bandmate] Pat Riley wanted to produce the record. I was so excited by the idea! It wasn't that I hadn't thought about it but, having it be her idea was just so cool. It also felt so meant-to-be and logistically possible and safe. They lived in Denver at the time, so we were able to drive there in a day and quarantine with them at their home studio – it was perfect. It was the first time I was happy during quarantine – I was really feeling so defeated.
Sounds like a blessing in disguise! How was it recording in a different locale for the first time?
It was cool – it was nice to get away from the Texas heat, haha. We basically didn't leave the house; we were quarantined with them so I didn't really get a sense of being anywhere new, but it was my first time working with producers and that was a cool experience. I handed over my demos and let go of control on my end over where the songs would go. Luckily, I feel we're so likeminded and we worked really well together. It felt really seamless.
I read that you made a pretty conscious choice to work with mostly women in the studio. I feel like I know the answer to this, but in your own words, why did you feel that was important?
I find that when you have the option for representation, especially in media and male-dominated professions, it's important to me to have that be a part of my work and my choices. We were in studios and there were obviously men – Pat, my whole band, etc. – but it was my first time working with a female producer, as well as female mixing and mastering engineers. I think it's important to do extra research [about that]. The first list of producers that my label put together – no shade to them, but it was all white men.
After spending so much time recording covers for your Christmas record, was there any temptation to do a cover for this one?
No, but I did love recording covers and I felt like it did help with my mindset going into writing. I had so much more fun recording the Christmas album than I had in the past recording my own albums. I think it was because the pressure was off with songwriting. I felt more free vocally and was experimenting more. I wondered "why aren't I writing songs like this?" So, I brought that energy into writing [Romantic Images].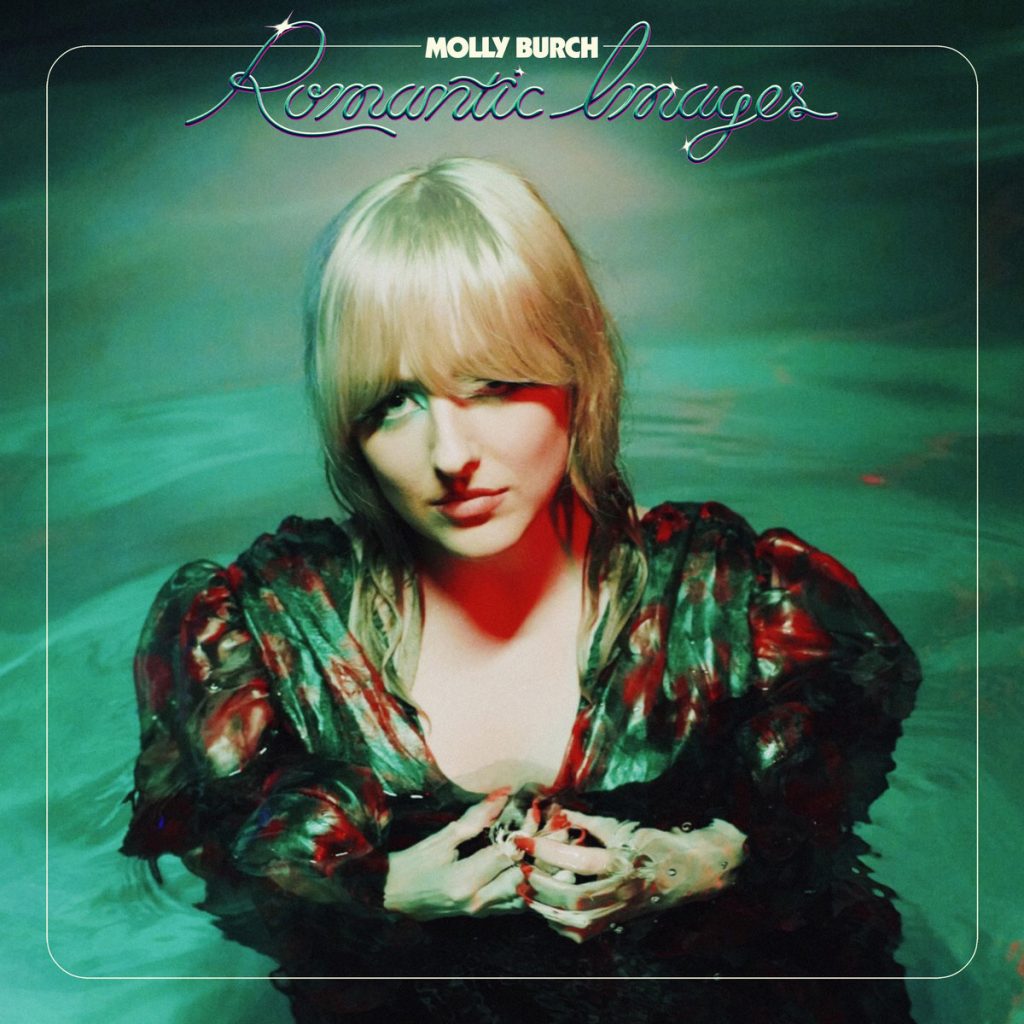 Speaking of having more fun, I remember you telling me you went all out decorating the studio for the holidays and keeping the spirit up. Did you do anything like that this time even though things were depressing and awful?
Haha. Well, it was so fun just to have this break. I felt like for two weeks I wasn't thinking about the pandemic. It was such a breath of fresh air. My boyfriend/guitarist, his birthday landed while we were in Denver. So, I did the best I could to have a little party for him with just us. I ordered a cake, a pinata, ring pops and stuff like that. I guess that was kind of festive. But no Christmas decorations this time.
I also remember you telling me that for your next record, you wanted to explore the recording process differently – did you?
Yeah. It was definitely track by track and then we pieced it together. Nothing was live – I loved doing it like that. I think what we would do before is rare – I don't think most people record live. This way is a lot better, haha.
I agree! So lastly, now that Romantic Images is out, what do you hope people take away from it?
My main goal is always to write songs that feel relatable to people and make them feel something. With this album specifically, the sonic shift – I really wanted my fans to embrace that change. And I feel like they have. It's been really exciting to get positive feedback from people who listen to my music and understand the change and growth I went through musically.
You can stream Romantic Images on Spotify, and pick up a physical record at her Bandcamp page.